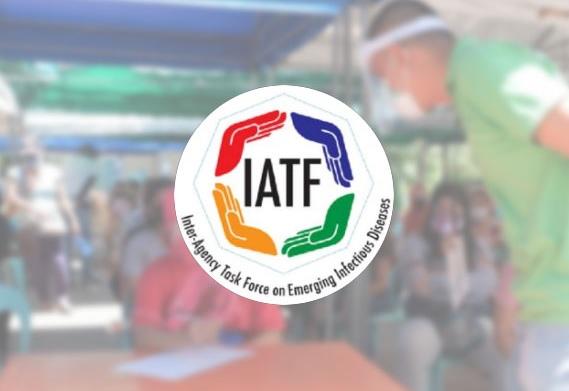 - Advertisement -
The Philippines has updated the list of countries and jurisdictions it considered as low risk for COVID-19,  Malacañang announced Friday.
The new list was approved by the Inter-Agency Task Force for the Management of Emerging Infectious Diseases (IATF) on Thursday.
- Advertisement -
The "green" countries and jurisdictions include Albania, American Samoa, Anguilla, Antigua and Barbuda, Australia, Azerbaijan, Barbados, Benin, Bermuda, The British Virgin Islands, Brunei, Burkina Faso, Cayman Islands, Chad, and China.
Also on the list are Comoros, Cote d' Ivoire (Ivory Coast), Curacao, Dominica, Eswatini, Falkland Islands, French Polynesia, Gabon, Gambia, Ghana, Greenland, Grenada, Hong Kong (Special Administrative Region of China), Iceland, Isle of Man, Israel, Laos, Liechtenstein, Mali, Malta, Marshall Islands, Mauritius, Federated States of Micronesia, Montserrat, New Caledonia, and New Zealand.
The IATF also approved the low risk classification of Niger, Nigeria, North Macedonia, Northern Mariana Islands, Palau, Romania, Saba (Special Municipality of the Kingdom of Netherlands), Saint Barthelemy, Saint Pierre and Miquelon, Singapore, Sint Eustatius, South Korea, Taiwan, Togo, Turks and Caicos Islands (UK), and Vietnam.
Fully vaccinated passengers from these countries and jurisdictions will only have to undergo a seven-day facility-based quarantine upon arrival.
Under the protocol, fully vaccinated travelers must be tested for COVID-19 on the fifth day of quarantine.
Should the RT-PCR test yield a negative result, the individual shall complete the facility-based quarantine; but if found positive, the traveler shall follow the prescribed isolation protocols.
The guidelines apply to those vaccinated abroad who stayed exclusively in any of these places within the past 14 days immediately preceding their arrival, and those vaccinated in the Philippines regardless of travel history.—AOL, GMA News
Read more, click here: GMA News
7 Easy Ways To Make Extra Money At Home