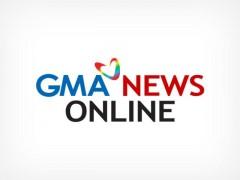 - Advertisement -
Hugpong ng Pagbabago Secretary-General Anthony del Rosario on Monday bared that at least four other political parties have expressed their intention to form an alliance with the HNP.
Del Rosario, speaking on ANC, said that among the interested national parties were the Nacionalista Party, the National Unity Party, the Pwersa ng Masang Pilipino, and the People's Reform Party.
- Advertisement -
"Those are the parties that have signified their interest to join the so-called coalition we're building," del Rosario said.
"As of the moment, everything is on hold because there has to be a memorandum of agreement between and among all parties," he added.
However, despite all the coalition building, del Rosario emphasized that HNP would remain regional.
The HNP was a party formed by President Rodrigo Duterte's daughter, Davao City Mayor Sara Duterte, in 2018. Sara Duterte is the party chairman.
Earlier, the Lakas-Christian Muslim Democrats (Lakas-CMD) decided to renew its alliance with HNP as it seeks to create a multi-party coalition to pursue the political and socio-economic reforms laid out by the Duterte administration.
Lakas-CMD President and House Majority Leader Martin Romualdez said that the party would support Sara Duterte if she decides to seek higher office in the coming polls. — DVM, GMA News
Read more, click here: GMA News
7 Easy Ways To Make Extra Money At Home