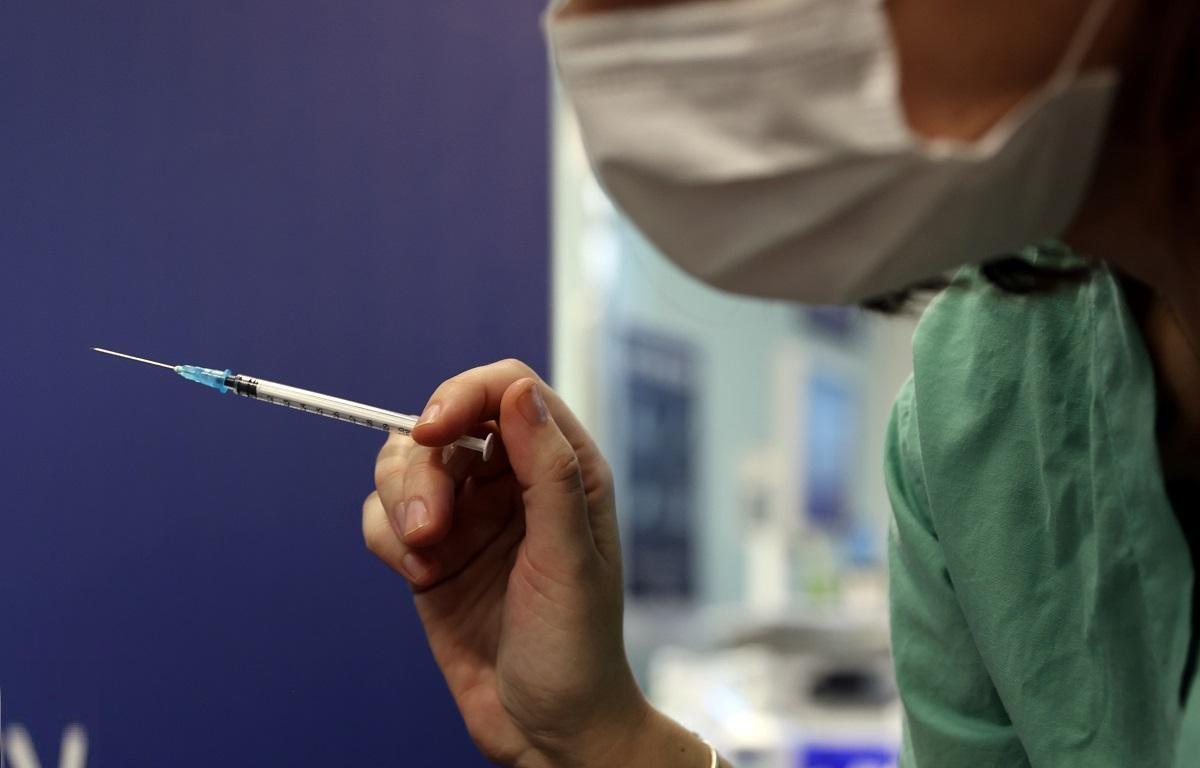 - Advertisement -
The government must work on ensuring the traceability of COVID-19 vaccines to avoid the entry or distribution of counterfeit jabs, a global standards expert said Wednesday.
In a roundtable discussion Wednesday, GS1 Philippines chairman Jesus Varela warned that once the COVID-19 vaccines are commercially available, counterfeits and substandard jabs will flood the market.
- Advertisement -
Varela mentioned a previous Food and Drug Administration memorandum circular which requires product information such as product identification number, barcode, distributor and manufacturer information.
He said that the memorandum was suspended by the FDA.
"Sa amin napakaimportante na ito ay maituloy dahil ito naga-identify ng produkto para madaling ma-trace [For us, it is very important to continue this memorandum because we can identify the products and we can easily trace this]. One of the solutions in checking counterfeits is the traceability of the vaccines and other therapeutics," Valera said in the forum.
"It is very important because COVID-19 is a global challenge that requires global solution," he added.
Valera said implementing this would require minimal effort such as training of officers and hand scanners.
"Even if it is not tagged with an RFID, the traceability is real time. You can see which vaccines are entering the country. You know its origin and if you check it, there is a product information," he added in a mix of English and Filipino.
Pharmaceutical and Healthcare Association of the Philippines (PHAP) president Dr. Beaver Tamesis also noted that the Philippines has "porous" borders in terms of product importation.
"Let's face it, our borders are very porous and stuff gets in and we hear about it and we see it all the time. Online selling on Viber groups, people claiming having the vaccine although it is not available," he said.
"It really requires sustained borders. Let us not focus on the official channel because there are a lot of very porous ways that these unauthorized [products] can get  into our market," he added.
On the other hand, FDA Field Regulatory Operations Deputy Director General Oscar Gutierrez Jr. said the government has a concrete policy against counterfeits as a vaccine czar was assigned to coordinate all matters related to COVID-19 vaccines.
"Solid ang government at mahirap masingtan ng counterfeit vaccine kasi highly coordinated po ang government," he said.
(The government has solid policies and it is very hard to import counterfeit vaccines because the government is highly coordinated.)
"From the procurement up to the post-market surveillance, [up to observing patients, there is a] reporting system," he added.
So far, the Philippines has given emergency use authorization (EUA) to seven COVID-19 vaccines: Moderna, Pfizer, AstraZeneca, Sinovac, Janssen, Covaxin, and Sputnik V.
Another Chinese-made vaccine, Sinopharm, however, was used for President Rodrigo Duterte and his security personnel despite the absence of an EUA.
Sinopharm was only issued with a compassionate use permit.
The EUA permit only allows for the legal administration of COVID-19 vaccine in the Philippines and is not tantamount to the FDA endorsing the product's safety and efficacy. — BM, GMA News
7 Easy Ways To Make Extra Money At Home