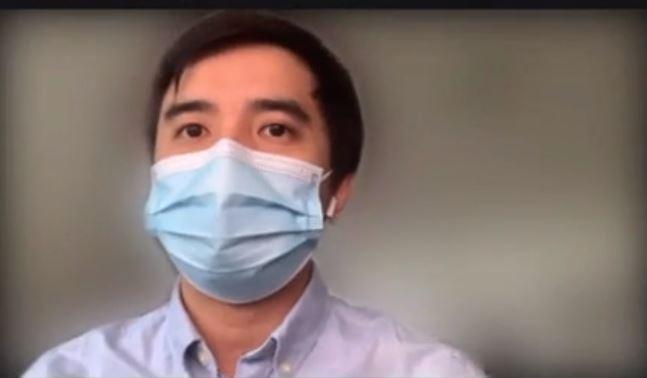 - Advertisement -
Senator Richard Gordon said Monday that the whereabouts of Pharmally Pharmaceutical Corporation director Linconn Ong can be kept under wraps to keep him safe while the Senate continues its probe into the government's P8 billion worth of medical supply purchases from the company. 
"I have basis [in not disclosing his whereabouts] for securiy reasons. He could be taken, his cohorts are so emboldened. Eh kung dakmain siya (He could be kidnapped in a snap)," Gordon said in a radio interview. 
- Advertisement -
Gordon also said that Ong, who earlier said that Pharmally's resources were loaned to them by former presidential adviser Michael Yang, can also be listed as a state witness.
"Malapit na tayo diyan, bumukadkad na e (We are nearing that, he is unraveling already," Gordon added.
Ong has refused to disclose the amount that Pharmally got from Yang, prompting the Senate to cite him in contempt and detain him in Senate premises. 
Senato Panfilo Lacson said on Monday that Ong is still within Senate premises and asked to testify at an executive session or a closed door session.
"He was appealing if he can get documents for him to be able to give us accurate numbers, like how much was the advance payment of Michael Yang and how much was the amount given back to Yang for every transaction of Pharmally with Procurement Service of the Department of Budget and Management," Lacson said.
Lacson, however, clarified that Ong will not be treated with kid gloves going forward. 
"The Senate will not escort him when he gets documents, we did not allow that. He has a USB as far as I know, and he wants to consult with his lawyer," Lacson said.
"Pag mambobola lang siya sa executive session, tatagal siya sa pagkakulong sa Senado or sa city jail (If he turns out to be bluffing, he will stay in detention in the Senate or in city jail," Lacson added. 
Last week, Pharmally official Krizle Mago admitted before the Senate hearing that Pharmally employees changed the expiry dates of face shields for healthworkers, changing the year from 2020 to 2021, and that she believes that in doing so, the company is swindling the Philippine government.
Mago testified that she was tasked to do such action by her Pharmally boss, Mohit Dargani. 
Dargani denied such allegations. 
Lacson, however, said that Mago's admission should prompt the government to suspend ties with and stop payments for Pharmally for now.
"With all the shortcuts and obvious violations in the awarding of contracts to Pharmally, that is the logical action to take on the part of the government," Lacson added. —KG, GMA News
Read more, click here: GMA News
7 Easy Ways To Make Extra Money At Home