- Advertisement -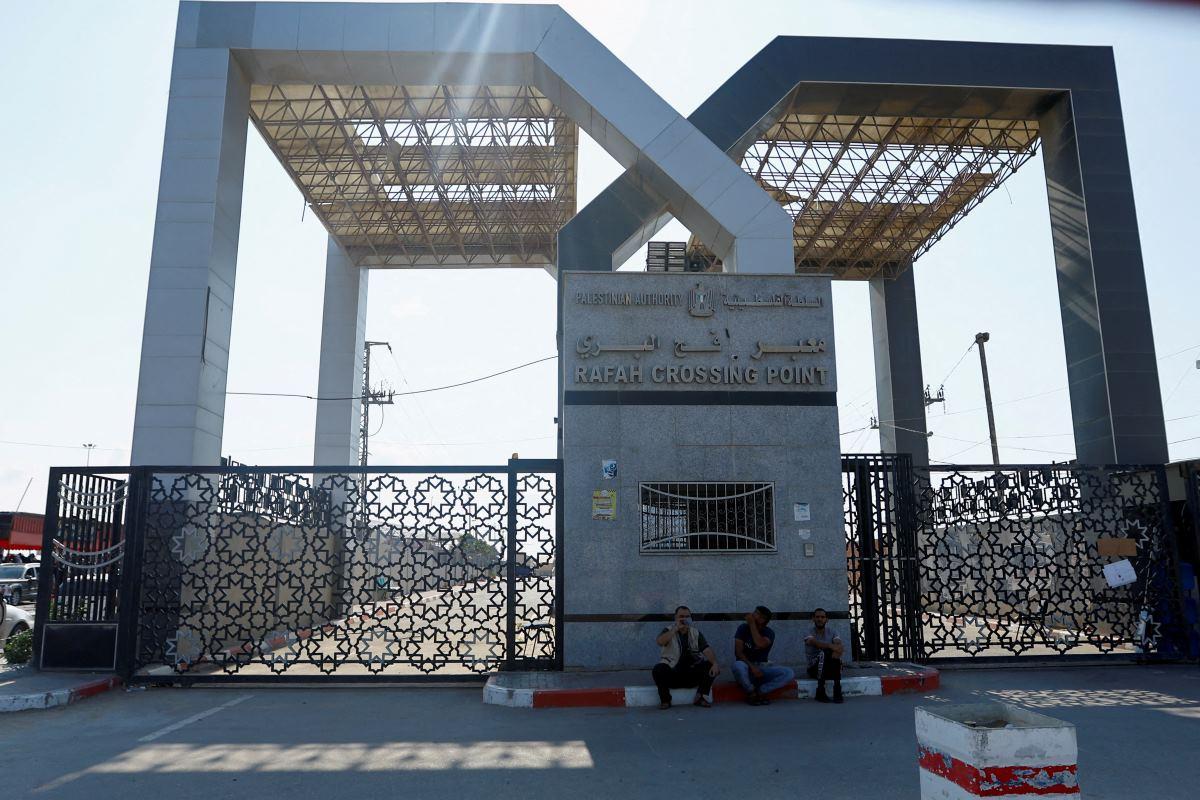 - Advertisement -
CAIRO/WASHINGTON/GAZA – An Egyptian-controlled border crossing into Gaza is expected to reopen amid diplomatic efforts to get aid into the Hamas-controlled strip that has been under intense Israeli bombing since the group's rampage that killed 1,300 people that killed 1,300 people on Oct. 7.
Shocked by the assault on towns and villages, Israel is carrying out the most intense bombardment Gaza has ever seen, has imposed a strict blockade, and is preparing a ground invasion.
Hundreds of metric tons of aid from several countries have been held up in Egypt's Sinai Peninsula for days pending a deal for its safe delivery to Gaza and the evacuation of some foreign passport holders through the Rafah crossing.
"Rafah will be reopened. We're putting in place with the United Nations, with Egypt, with Israel, with others, a mechanism by which to get the assistance in and to get it to people who need it," US Secretary of State Antony Blinken said after a meeting with Egyptian President Abdel Fattah al-Sisi on Sunday.
Blinken did not give a specific time for the crossing to reopen. Veteran US diplomat David Satterfield, appointed on Sunday as a special envoy for Middle East humanitarian issues, will arrive in Egypt on Monday to work out the details, Blinken said.
NBC News, citing a Palestinian official, reported the Rafah border crossing would open at 9 a.m. on Monday. Citing a security source, ABC News reported the crossing would open for a few hours on Monday, without providing details. Reuters was not immediately able to confirm either report.
Israel has urged exhausted Gazans to evacuate south, which hundreds of thousands have already done in the besieged enclave that is home to more than 2 million people. Hamas, which runs Gaza, has told people to ignore Israel's message.
Reserves of fuel at all hospitals across the Gaza Strip are expected to last only around 24 more hours, putting thousands of patients at risk, the United Nations humanitarian office (OCHA) said on Monday. Authorities in Gaza said at least 2,670 people had so far been killed by Israel's retaliatory strikes, a quarter of them children, and nearly 10,000 wounded. Another 1,000 people were missing and believed to be under rubble.
US government officials say they are mobilizing to help alleviate the humanitarian crisis in Gaza, anticipating a brutal ground offensive.
President Joe Biden has urged Israel to follow the laws of war in its response to the Hamas attacks, and on Sunday said in a post on social media that "the overwhelming majority of Palestinians had nothing to do with Hamas' appalling attacks and are suffering as a result of them."
Washington is also focused on avoiding a spillover of the conflict, especially with clashes with Lebanon escalating on Israel's border.
Blinken said leaders in Arab states he visited across the region in recent days were determined to stop the war from spreading.
"They are using their own influence, their own relationships, to try to make sure that this doesn't happen," said Blinken, who was due back in Israel on Monday and is also seeking to secure the release of 155 hostages, including Americans, Israel says were taken by Hamas back into Gaza.
Iran, which backs both Hamas and Hezbollah, warned Israel of escalation if it kept attacking Palestinians.
"If the Zionist aggressions do not stop, the hands of all parties in the region are on the trigger," said Foreign Minister Hossein Amirabdollahian, adding that Tehran could not simply stay an observer.
Ground offensive expected
Prime Minister Bejamin Netanyahu has convened Israel's expanded emergency cabinet on Sunday, including former opposition lawmakers, in a show of unity. "Hamas thought we would be demolished. It is we who will demolish Hamas," he said.
Graphic video of the attacks, and reports from medical and emergency services in the overrun towns and kibbutzes, deepened Israelis' sense of shock.
The United States has confirmed the deaths of 30 of its citizens in the attacks, with 13 Americans still unaccounted for, the State Department said. France said 19 of its citizens had died with 13 others missing. Canada raised its fatality toll to five.
Israel's military, which has massed tanks on Gaza's border in preparation for a ground offensive, says it is targeting Hamas and its infrastructure in response.
Israeli aircraft on Sunday struck about 250 military targets, killing the Hamas southern district commander, the military said.
Israeli military chief Lieutenant General Herzi Halevi told soldiers near the Gaza border they would be entering Gaza to root out Hamas, targeting "every place, every commander, every operator."
"You are about to do something big and important, that needs to change the situation for a long time in a clear way," Halevi said.
Humanitarian crisis
An Israeli blockade has prevented fuel, food and water from entering Gaza, although Netanyahu had agreed with Biden to resume the water supply to parts of southern Gaza, a minister said on Sunday.
The Israeli military said some 600,000 Gazans had left the northern half of the territory, which includes Gaza City's more than 1 million residents.
Some Palestinians who went south said they were heading back north because they were attacked wherever they went.
Israeli aircraft bombed areas around Gaza City's Al-Quds hospital early on Monday, and ambulances at the facility are unable to move due to the strikes, Palestinian media reported.
Israel on Saturday gave the hospital a warning to evacuate, according to the Palestinian Red Crescent Society, which said it cannot move sick and wounded people out of the facility.
UN relief operations in Gaza "are on the verge of collapse," said Philippe Lazzarini, commissioner general of the UN agency for the Palestinians, UNRWA.
"The number of people seeking shelter in our schools and other UNRWA facilities in the south is absolutely overwhelming, and we do not have any more the capacity to deal with them," he said. —Reuters
Read more, click here: GMA News
7 Easy Ways To Make Extra Money At Home


Learn Trading and know Two Platform that easy to Start With