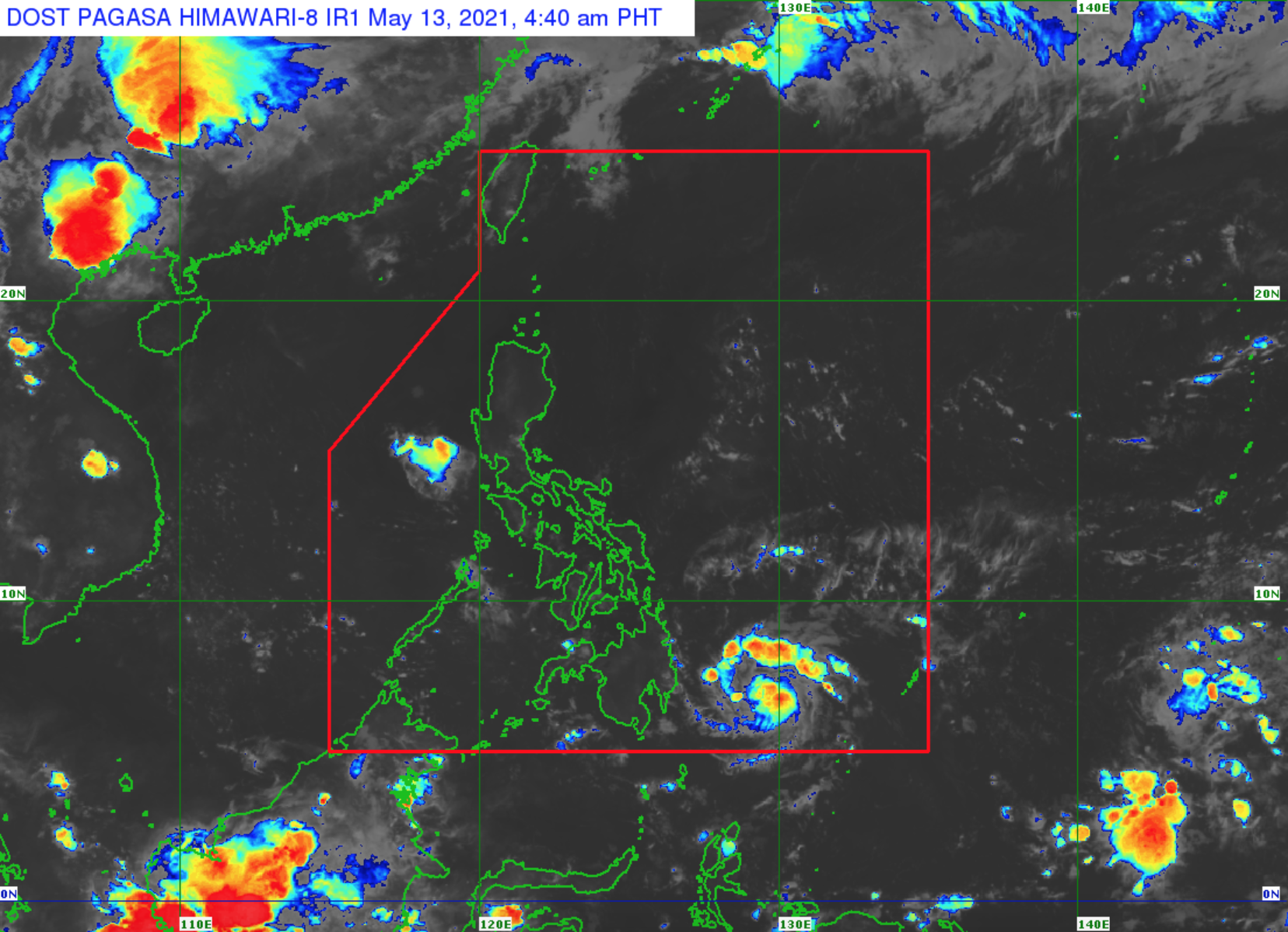 - Advertisement -
Four areas in Mindanao were placed under Tropical Cyclone Wind Signal No. 2 as Tropical Depression Crising intensified into a Tropical Storm while moving west-northwestward on Thursday.
In its 11 a.m. Severe Weather Bulletin, PAGASA said those areas under TCWS No. 2 were:
southern portion of Surigao del Sur (Lingig, City of Bislig)
southeastern portion of Agusan del Sur (Trento, Santa Josefa)
northern portion of Davao Oriental (Boston, Cateel, Baganga)
the northeastern portion of Davao de Oro (Compostela, Montevista, Monkayo, New Bataan)
- Advertisement -
Seven areas, meanwhile, were under TCWS No. 1. They were:
The rest of Surigao del Sur,
the rest of Agusan del Sur,
the rest of Davao Oriental,
the rest of Davao de Oro,
Davao del Norte,
Davao City,
eastern portion of Bukidnon (Impasug-Ong, City of Malaybalay, Cabanglasan, San Fernando, Quezon, City of Valencia, Lantapan, Maramag, Dangcagan, Kitaotao, Don Carlos, Kibawe, Damulog)
At 10 a.m. on Thursday, the center of Crising was estimated based on all available data at 330 km east of Davao City (07.2 °N, 128.8 °E).
It is moving west-northwestward at 10 km/h packing maximum sustained winds of 65 km/h near the center and gustiness of up to 80 km/h.
PAGASA said moderate to heavy rains will be experienced over Surigao del Sur, Agusan del Sur, Davao Oriental, Davao de Oro, and Davao del Norte between Thursday and Friday morning as Crising moves toward the Davao Oriental-Surigao Del Sur area.
Under these conditions, areas highly or very highly susceptible to hazards might experience isolated to scattered flooding, including flash floods, and rain-induced landslides during heavy or prolonged rainfall.
Further, Crising may bring gale-force winds in localities under TCWS No. 2 and strong breeze to near gale conditions over areas under TCWS No. 1.
Forecast track
Based on the forecast track, Crising will move westward or west northwestward and is likely to make landfall over the Davao Oriental-Surigao del Sur area between Thursday night and early Friday morning.
Crising intensified into a tropical storm at 8 a.m. on Thursday. Its slight intensification is likely and is forecast to remain a tropical storm prior to landfall.
Crising is forecast to weaken into a tropical depression throughout Friday as it traverses the rugged landmass of Mindanao and will emerge over the Sulu Sea on Saturday morning.
It is forecast to weaken into a remnant low on Sunday early morning while passing over Palawan and dissipate shortly afterwards.  –Jamil Santos/KBK, GMA News
7 Easy Ways To Make Extra Money At Home