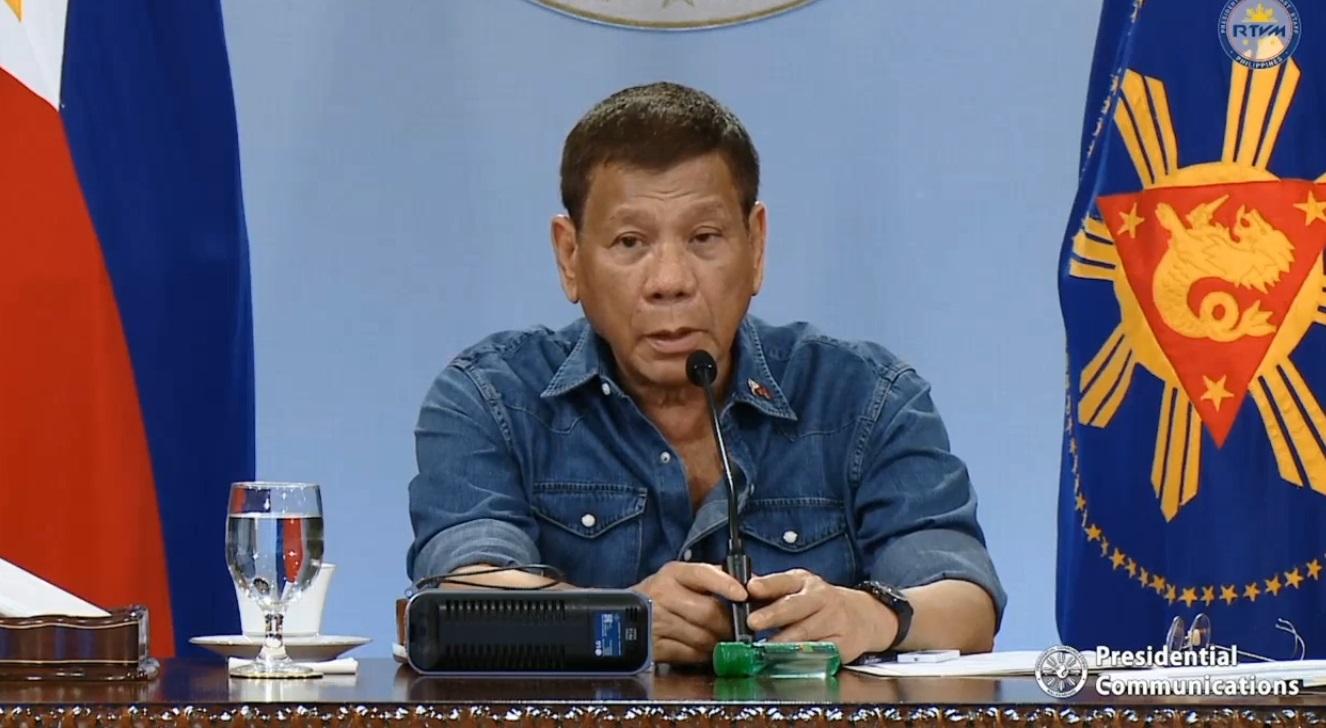 - Advertisement -
President Rodrigo Duterte raised the possibility of using the military in the May 2022 elections to ensure it is free and orderly.
He also warned against attempts to manipulate the election results and resort to violence, saying he would be forced to use might to thwart these.
- Advertisement -
"Nobody wants trouble, nobody wants cheating. . . . Nakikiusap na ako, I am pleading, almost praying that people will really stick to the rule of law and avoid violence kasi 'pag hindi, unahan ko na kayo. Then I will be forced to use the might of the military not for any purpose but to see to it that the election is peaceful and violence-free," he said in his speech at the inauguration and unveiling of marker of the new Sultan Kudarat Provincial Hospital on Friday.
"Either we have an election that is free or I will use the military to see that the election is free. The military is the guardian of our country and I could call them anytime to see to it that people are protected and election's freely, orderly exercised," Duterte added.
The chief executive vowed to put in place measures in the remaining of his term to see to it that eligible voters are able to participate in the elections and that all votes would be counted
"Ang election gusto ko sa lahat ng buong Pilipinas na peaceful and people can vote freely for their candidates and that the votes —there will be the votes and it will be counted correctly. Iyon lang naman ang gusto nating lahat eh," he said.
Duterte, whose term ends in May next year, has accepted the nomination of his PDP-Laban party to run for vice president.  
New hospital
Duterte said the new hospital will boost the healthcare capacity of the province, allowing it to "serve beyond its borders and care for patients from the neighboring localities."
"I urge all of you to maximize the services and the state-of-the-art equipment that have been made available and accessible to you through this new hospital," he said, adding that the faiclity will offer CT scan and MRI services to patients.
He acknowledged the health care workers in the province who work tirelessly to take care of the patients.
Duterte also reiterated the relaxed government policy of the use of face shield. 
"It was also upon the advice of the experts, sabi nila puwede nang tanggalin 'yung ano basta sa enclosed places na ganito — pero maluwang eh, this is not a crowded place. So sa labas, wala na, hindi na kailangan," he said.
"Makita na ang mga magagandang babae sa Sultan Kudarat at Maguindanao. Marami 'yan ha. Marami 'yan, iyang visual observation. The Moro people has — have a share of beautiful people," he jested.—LDF, GMA News
Read more, click here: GMA News
7 Easy Ways To Make Extra Money At Home