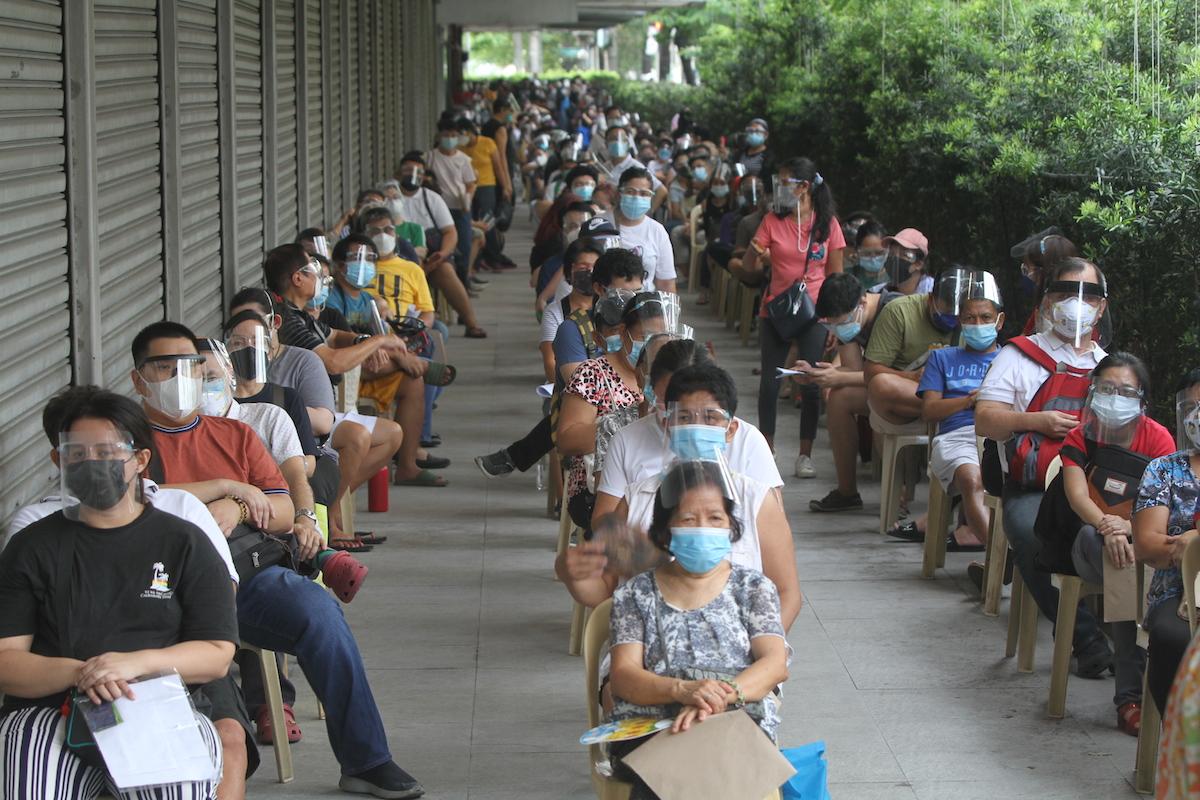 - Advertisement -
President Rodrigo Duterte on Monday said that he was to blame for the low supply of COVID-19 vaccines earlier in the year.
In his Talk to the People, Duterte said it was difficult to secure enough supply of the vaccines as there was no manufacturing company in the country.
- Advertisement -
"Kung mayroon mang nagkasala diyan, aaminin ko na lang kasi wala rin naman akong magawa. Gusto kong bumili, wala naman akong mabilhan," Duterte said.
"Kung makipag-contest ako doon sa mga mayaman na bilihan ng bakuna eh talagang huli ako," he added.
"Kung kasalanan man 'yan, eh walang iba diyan kundi ako na. Aaminin ko na 'yan. Ako ang nakaupo ngayon sa opisina ko so somebody has to," Duterte said.
Malacañang has pointed to the vaccine inequality between wealthy and developing countries for the Philippines' getting tagged by Bloomberg's COVID-19 Resilience Ranking Report as the worst place to be among 53 countries amid the COVID-19 pandemic.
The ranking is based on the nations' quality of healthcare, vaccination coverage, severity of lockdowns and restrictions, progress on restarting travel and easing border curbs, among others.
"We are not surprised that the Philippines, together with other Southeast Asian countries such as Indonesia, Thailand, Malaysia and Vietnam are at the bottom of the list while countries which topped the list are developed countries such as Ireland, Spain, Netherlands, Finland and Denmark," Duterte's spokesman Secretary Harry Roque said.
"Vaccines are key towards defeating COVID -19. Unfortunately, as President Rodrigo Roa Duterte articulated in the United Nations, rich countries hoard life-saving vaccines, while poor nations wait for trickles. The Philippines is a classic case in point," he added.
Most chief executive officers in the Philippines have expressed dissatisfaction with the country's vaccination rollout and majority believe this could delay economic recovery moving forward, results of a recent survey revealed.
Results of the 2021 CEO Survey of PricewaterhouseCoopers (PwC) Philippines and the Management Association of the Philippines (MAP) showed that 66% of the country's CEOs answered in the negative when if they were satisfied with the rollout.
The study indicated that the Philippines lagged behind its regional peers with a 12.9% vaccination rate as of September 3 versus Singapore's 75.3%, Japan's 47.3%, Malaysia's 47.1%, Hong Kong's 46.4%, and Indonesia's 13.4%.
Duterte, however, said the country's vaccination program had already improved.
Vaccine czar Carlito Galvez Jr. in late September said that the government was looking to achieve a herd immunity target of 90% before Eleksyon 2022.
"Ang strategic program natin is because of Delta, we have upgraded our threshold to 90% and considering, we have factors of elections, we have to finish that before elections which is February (2022)," Galvez said.
The Philippines has so far fully vaccinated over 23 million individuals against COVID-19.
The country has so far recorded 2,674,814 COVID-19 cases, 2,536,260 recoveries, and 39,660 deaths.  –NB, GMA News
Read more, click here: GMA News
7 Easy Ways To Make Extra Money At Home