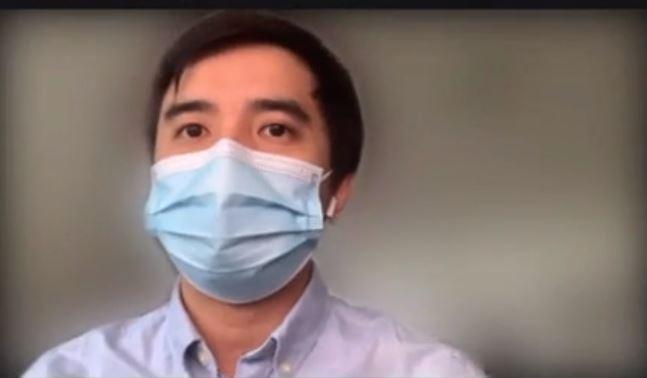 - Advertisement -
President Rodrigo Duterte on Monday night criticized senators after the Senate Blue Ribbon Committee detained a Pharmally Pharmaceuticals executive for supposedly being evasive in his answers.
In his Talk to the People, Duterte said he wanted to know what human rights advocates would say about the detention of Pharmally director Linconn Ong.
- Advertisement -
"So ang human rights gusto kong marinig kung ano rin 'yong sinasabi. The Constitution really provides that no person shall be deprived of life, liberty of property without due process of law," Duterte said.
"Is there a due process of law if you already have the preconceived answer?" he added.
The Senate committee investigating the Department of Health's purchases from Pharmally during the start of the pandemic in 2020 ordered Ong's  detention  for allegedly dodging questions as regards the P8 billion worth of transactions between the government and the firm.
Duterte said senators should not assume resource persons were lying if they did not like the answers they received.
He indicated that what the Senate did was worse than martial law.
"Dahil ba hindi niyo nakuha ang sagot na gusto niyong marinig sa isang resource person, ikukulong ninyo…? Is that how uncivilized Congress works? Takutan ba ito?" Duterte said.
"Akala ko ba ayaw ng mga tao sa Pilipinas ng martial law? Eh tingnan niyo ginagawa ng Senado. It's more than martial law. Buti pa martial law dalhin ka pa sa korte ng military… At least there is a court hearing," he added.
Earlier, Senator Richard Gordon said the whereabouts of Ong could be kept under wraps to keep him safe while the Senate continued its probe into the government's P8 billion worth of medical supply purchases from the company.
Gordon said Ong, who earlier said that Pharmally's funds were loaned to them by former presidential adviser Michael Yang, could also be listed as a state witness.
Ong has refused to disclose the amount that Pharmally got from Yang, prompting the Senate to cite him in contempt and detain him in Senate premises.
Senato Panfilo Lacson said on Monday that Ong was still within Senate premises and asked to testify at an executive session or a closed door session.
But he said that Ong would not be treated with kid gloves moving forward.
Last week, Pharmally official Krizle Mago admitted before the Senate hearing that Pharmally employees changed the expiry dates of face shields for healthworkers, changing the year from 2020 to 2021, and that she believes that in doing so, the company is swindling the Philippine government.
Mago testified that she was tasked to do so by her boss, Mohit Dargani. Dargani denied the allegations. -NB,GMA News
Read more, click here: GMA News
7 Easy Ways To Make Extra Money At Home