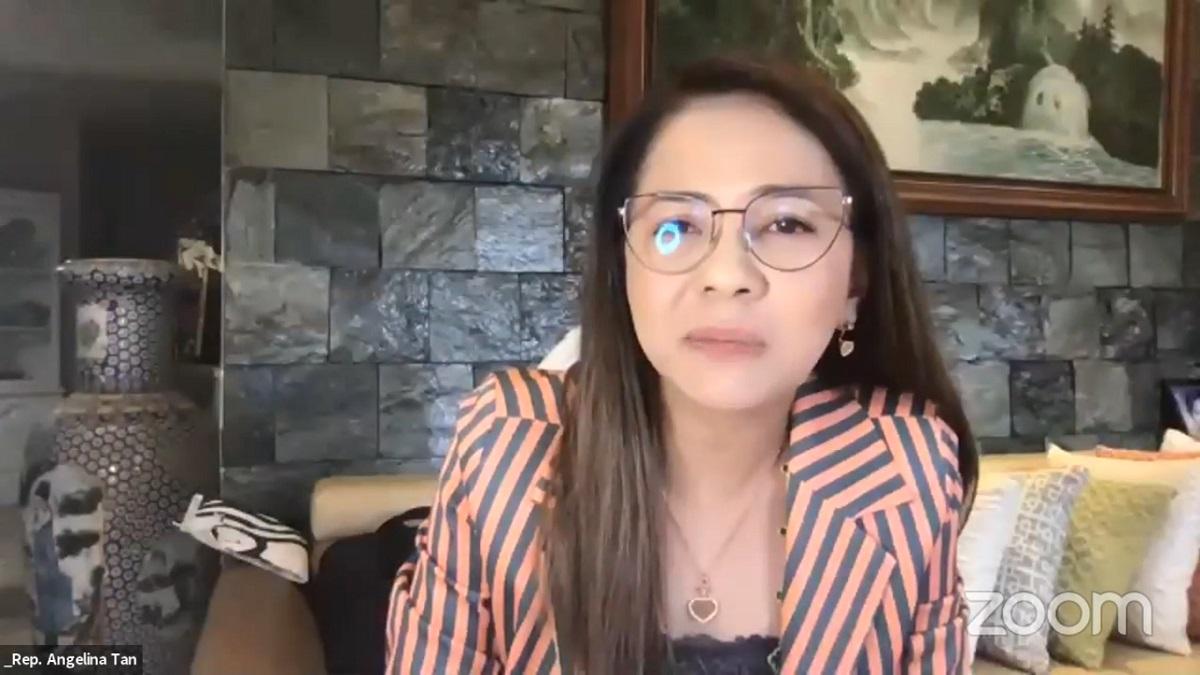 - Advertisement -
House Committee on Health chairperson Helen Tan on Wednesday questioned the absence of funding for additional testing facilities in the Department of Health's (DOH) proposed budget for 2022.
During the panel's budget briefing, Tan said she noticed that there is no specific funding for molecular labs or purchase of equipment for the creation of additional laboratories in the DOH proposal.
- Advertisement -
"Napansin ko lang po doon sa COVID-related activities natin for funding, nakita ko po na mayroon si commodities, which is P5.9 billion. Can you clarify, wala pong funding for the establishment of additional molecular labs?" Tan inquired.
(I have noticed that in the COVID-related funding, there's no funds for the establishment of additional molecular labs.)
A total of P242.22 billion is being proposed for the DOH in fiscal year 2022. A huge chunk of this amount, worth P78.83 billion, is allotted for COVID-19 initiatives and programs related to the Universal Health Care law.
According to the DOH, 44% of the DOH Office of the Secretary budget, which is P157.03 billion, is allotted for Maintenance and Other Operating Expenses (MOOE), 42% for personal services, and 14% for capital outlay.
Tan underscored the importance of having additional testing facilities, especially amid the emergence of more transmissible variants of the coronavirus.
"Nakita naman natin na at this time, na-recognize niyo na kailangang-kailangan pa rin po natin ng mga testing facilities especially sa mga probinsiya na wala po [or] very limited 'yung access doon sa testing facilities," Tan said.
(We have seen that at this time, you should have already recognized that there is a need for more testing facilities, especially in provinces where there's limited access to testing facilities.)
While he agreed that more testing facilities are needed, Health Secretary Francisco Duque III said the DOH needs to recalibrate given that the coverage of the COVID-19 vaccination has already increased.
"It's really more of testing per se. So we increase 'yung sa gene expert, 'yung sa ating testing kits. But I agree that there should be more RT-PCR testing laboratories. However, we need to recalibrate as we are slowly reaching herd immunity," he said.
"Baka kinakailangan nating tingnan kung ang testing output should be further increased as we increase our coverage of COVID-19 immunization," Duque added.
(We increase our gene experts, our testing kits…. maybe we need to look if testing output should be increased when there's already an increase in the coverage of COVID-19 immunization.)
Still, Duque said the budget for testing commodities would provide allotments for government and hospital-based laboratories.
The independent OCTA Research has earlier said that the country must be conducting an average of 140,000 COVID-19 tests daily, noting that there could be more undetected ones.
OCTA Research fellow Dr. Guido David said raising the number of COVID-19 tests will help defeat the surge.
The DOH on Tuesday reported 13,827 new COVID-19 infections, bringing the country's total tally to 1,989,857. Active cases numbered 145,562, while total recoveries are at 1,810,847. The death toll meanwhile climbed to 33,448. —KBK, GMA News
Read more, click here: GMA News
7 Easy Ways To Make Extra Money At Home