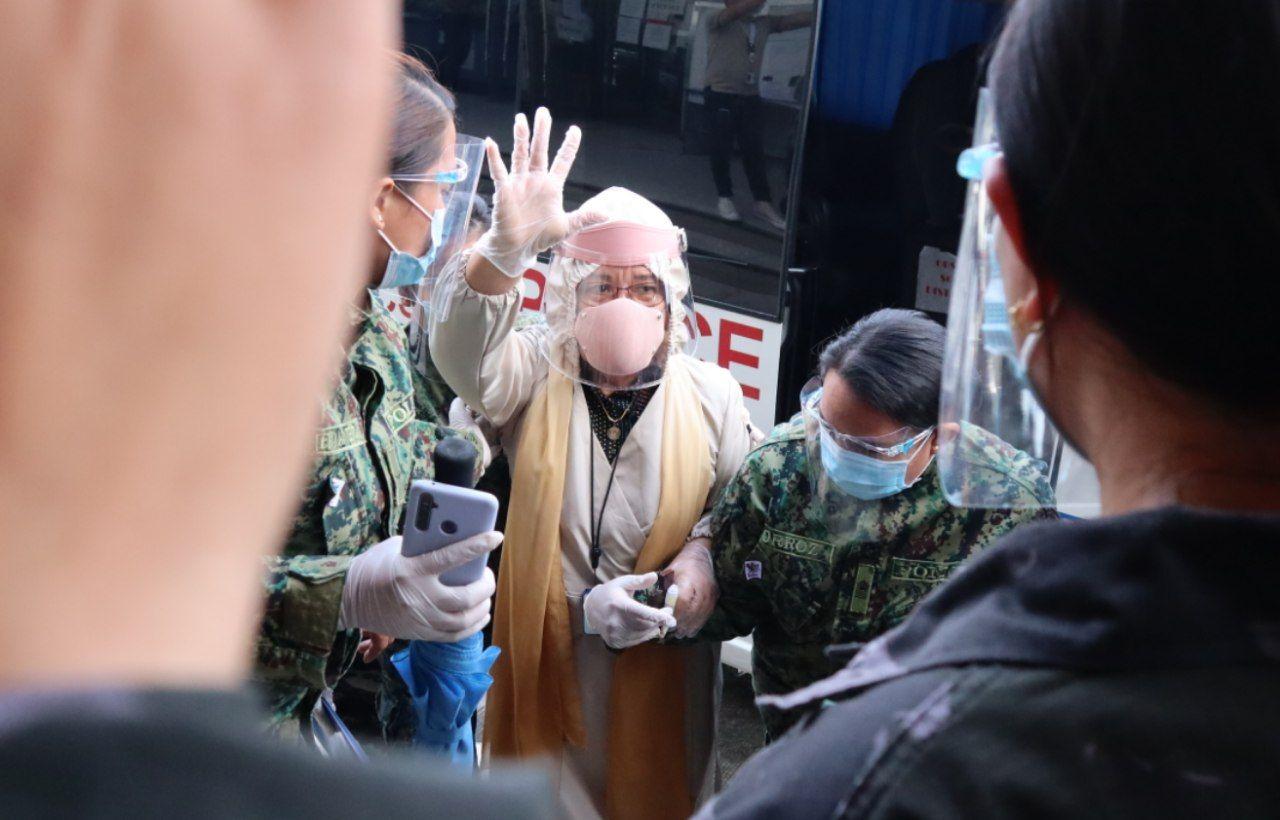 - Advertisement -
Senator Leila de Lima on Wednesday hit back at President Rodrigo Duterte for saying she and former Interior Secretary Mar Roxas were also flagged by the Commission on Audit (COA) during the previous administration.
"For someone who cannot even publicly disclose and release his own SALN (Statement of Assets, Liabilities and Net Worth), Duterte's accusation against me and Sec. Mar Roxas regarding COA's past reports on our agencies is just plain rich in irony and hypocrisy," de Lima said in a statement.
- Advertisement -
De Lima served as Justice secretary while Roxas was Interior and Local Government secretary during the administration of Benigno "Noynoy" Aquino III.
In a taped address aired Tuesday night, Duterte hit de Lima and Roxas for old COA reports on supposed unliquidated funds of their respective agencies.
Duterte said the DOJ had unliquidated cash advance in 2013, while the DILG had unliquidated fund transfer in December 2014.
'Misdirection'
But according to de Lima, who is currently detained on drug-related charges, Duterte raising issue with COA reports on the DILG and the DOJ "is a clear case of misdirection."
"I challenge Duterte to file cases with the Ombudsman arising from those COA reports. He cannot, because those accounts have long been settled and closed," said de Lima.
She added that she other Cabinet members of the Aquino administration "always took COA reports seriously, corrected whatever deficiencies were identified in those reports, and acted accordingly to comply with COA recommendations."
"Hindi kami katulad ng mga ilang tao sa gobyerno ni Duterte na magngangangawngaw sa telebisyon, at lalong hindi katulad ni PNoy si Duterte na pagbabantaan ang COA dahil lamang ginawa nito ang trabaho nila," she said.
(We are not like some people in the Duterte government who ramble on TV, and PNoy is not like Duterte who threatens COA for doing its job.)
The Duterte administration has accused de Lima of benefiting financially from the illegal drug trade inside the national penitentiary during her stint as DOJ chief.
A vocal critic of the administration, de Lima denied the charges, calling them "fabricated."
"Neither I nor Sec. Mar Roxas threatened the COA after those reports were released. Walang nagsisigaw sa aming dalawa sa telebisyon na winarak kami ng COA," de Lima said in an apparent swipe at Health Secretary Franciso Duque III.
The Department of Health under Duque has been flagged by COA over "discrepancies" in the use of its COVID-19 fund.
Appearing before a House inquiry last week, Duque turned emotional and blasted COA for "destroying" the morale of the DOH. —KBK, GMA News
Read more, click here: GMA News
7 Easy Ways To Make Extra Money At Home