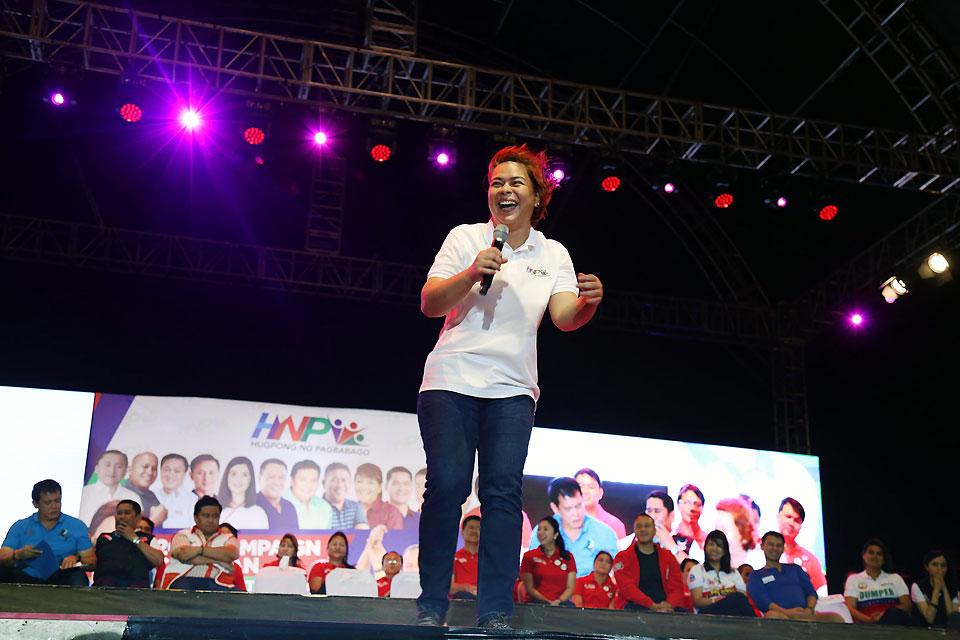 - Advertisement -
Davao City on Thursday forged a sister city agreement with Zamboanga City, but the Sara Duterte-led Hugpong ng Pagbabago (HNP) regional party said it is not related to the 2022 elections.
HNP Secretary General Anthony del Rosario made the clarification after Sara Duterte, incumbent mayor of Davao City, and Zamboanga City Mayor Beng Climaco inked the agreement.
- Advertisement -
"Then-Davao City Mayor Rodrigo Duterte also had a sisterhood agreement with Zamboanga City in 2015, so what happened between Mayor Sara and Mayor Beng is a renewal of supporting each other," del Rosario told reporters.
"This is not something new and this is not done because there is a national campaign next year. It has nothing to do with the national elections," he added.
Sara, daughter of President Rodrigo Duterte, said she's been friends with Climaco since January 2020 when both of them participated in the International Visitor Leadership Program organized by the US Department of State.
"After a long flight, she was there in the hotel, she welcomed me with a paper bag with food and ginger ale," Sara Duterte said during the event.
"I see her as a big sister because she always takes care of me."
Del Rosario said he does not know if Sara Duterte will sign more sisterhood agreement with other cities but maintained that she has been consulting on the ground on whether she should pursue a presidential bid in 2022 as any other potential candidate should.
"Having said she is open to running, it is only natural to do deeper consultations. She will be consulting her family, political allies and grassroots supporters," del Rosario said.
"For any candidate, that is the way to know if the people like you," he added.
Sara Duterte topped the recent Pulse Asia survey on possible presidential bets in 2022. —KBK, GMA News
Read more, click here: GMA News
7 Easy Ways To Make Extra Money At Home