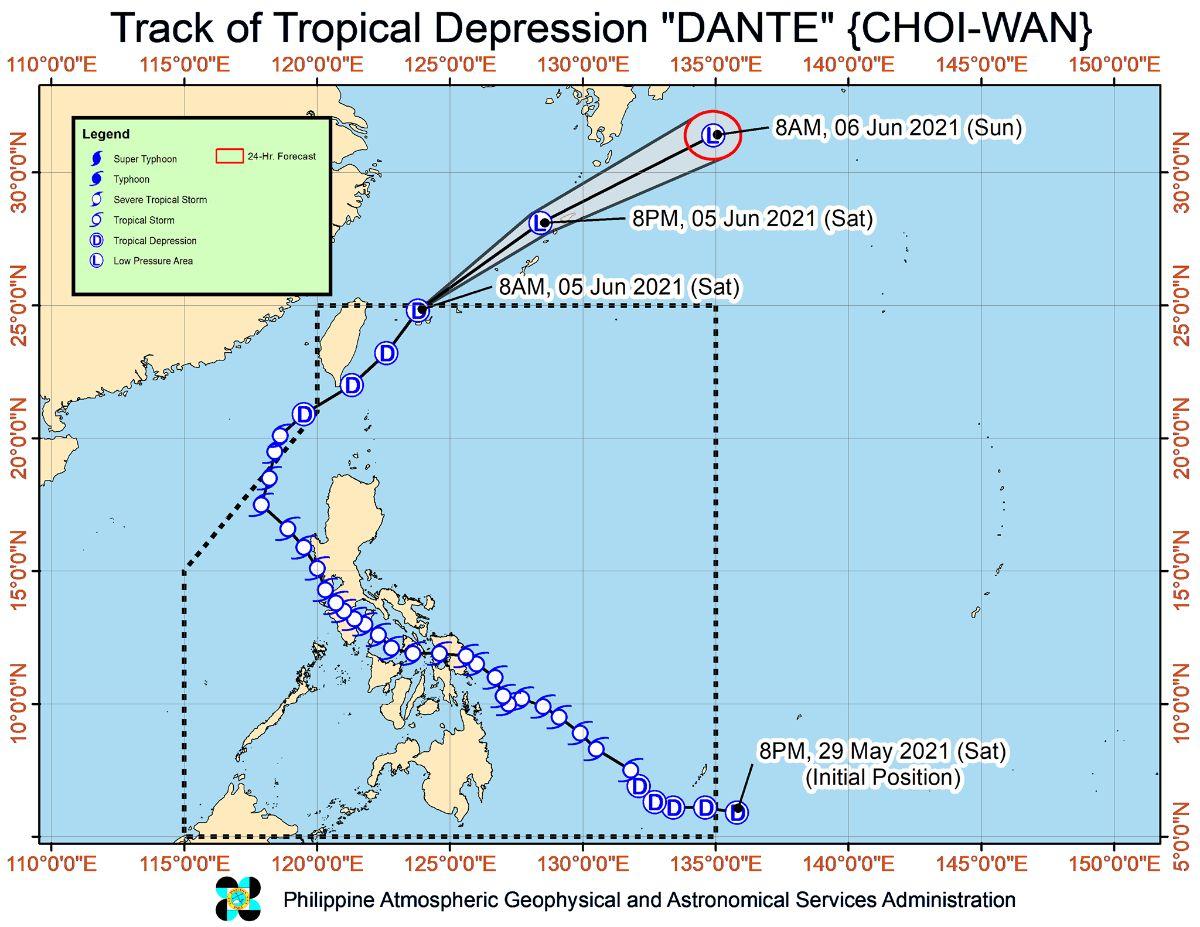 - Advertisement -
Tropical Depression Dante (international name: Choi-Wan) on Saturday exited the Philippine Area of Responsibility (PAR) as it continued to move northeastward while heading towards Ryukyu Islands, PAGASA said.
No tropical cyclone wind signal was placed in effect, PAGASA said in its 11 a.m. update.
- Advertisement -
However, moderate to rough seas (1.2 to 3.0 m) are expected over the northern seaboard of Northern Luzon.
Mariners of small seacrafts were thus advised to take precautionary measures when venturing out to sea, while inexperienced mariners should avoid navigating in the said conditions.
Dante left the northern boundary of the PAR at 9:30 a.m. on Saturday, and is forecasted to continue moving generally northeastward in the next 12 hours towards Ryukyu Islands. It will then turn east northeastward on Sunday morning.
Further, Dante is forecast to transition into an extratropical cyclone within the next 12 to 24 hours as it interacts with the baroclinic zone of Mei-yu Front over the East China Sea.
As of 10 a.m. the center of Dante was estimated based on all available data at 600 km north northeast of Itbayat, Batanes (25.6°N, 124.5°E).
It has maximum sustained winds of 55 km/h near the center, gustiness up to 70 km/h, and central pressure of 1000 hPa.
Dante is moving northeastward at 35 km/h. —Jamil Santos/KG, GMA News
7 Easy Ways To Make Extra Money At Home