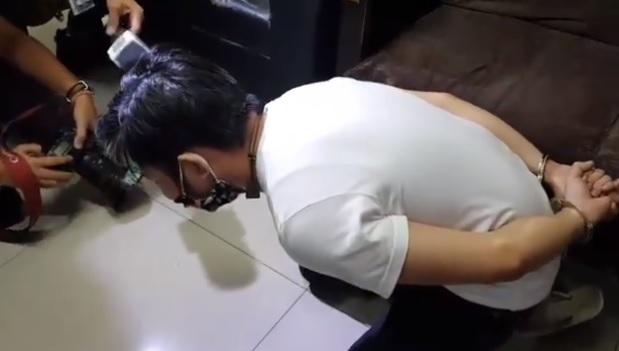 - Advertisement -
A Zambales prosecutor has dismissed the appeal of the National Bureau of Investigation (NBI) to reconsider the junking of the criminal complaint against a teacher who offered a reward to anyone who could kill President Rodrigo Duterte.
Acting Provincial Prosecutor Leonardo Santos stood by his decision to dismiss the complaint for inciting to sedition against Ronnel Mas due to lack of probable cause.
- Advertisement -
Mas was arrested without a warrant in May last year over a Twitter post in which he allegedly offered P50 million to anyone willing to assassinate Duterte. An Olongapo City court dismissed the criminal charges the following month, ruling that his arrest was invalid.
Still, the NBI refiled the complaint before the prosecutor's office, which was dismissed last February. The NBI then filed a motion for reconsideration and presented to the prosecutor a CD containing a video of Mas supposedly confessing to the crime.
Citing jurisprudence, Santos said the introduction of new evidence during this stage was improper.
"However, needless to emphasize is the imputation of the act on the respondent (Mas) must be duly supported by evidence," the resolution dated June 22 stated.
"The video now only introduced is not only unprocedural but unauthenticated by the person who has actually downloaded it into a CD format."
Santos emphasized that the rules on evidence in establishing probable cause must be upheld.
"To be clear, it is not that a crime has not been committed that the [complaint] has been dismissed. It is the insufficiency of evidence to prove that indeed the respondent is the perpetrator of the crime, i.e., he owns the Twitter account and that he is the one who posted it," the resolution stated.
The prosecutor said the NBI could refile the complaint, but it should contain sufficient documents and evidence to establish probable cause.
Mas' lawyer Dino De Leon, however, urged the NBI to accept defeat and stop "harassing" his client.
"I urge them to observe the rule of law and to move on. They should allow a simple person like Teacher Ronnel to continue living his life in peace," De Leon said. —KBK, GMA News
Read more, click here: GMA News
7 Easy Ways To Make Extra Money At Home