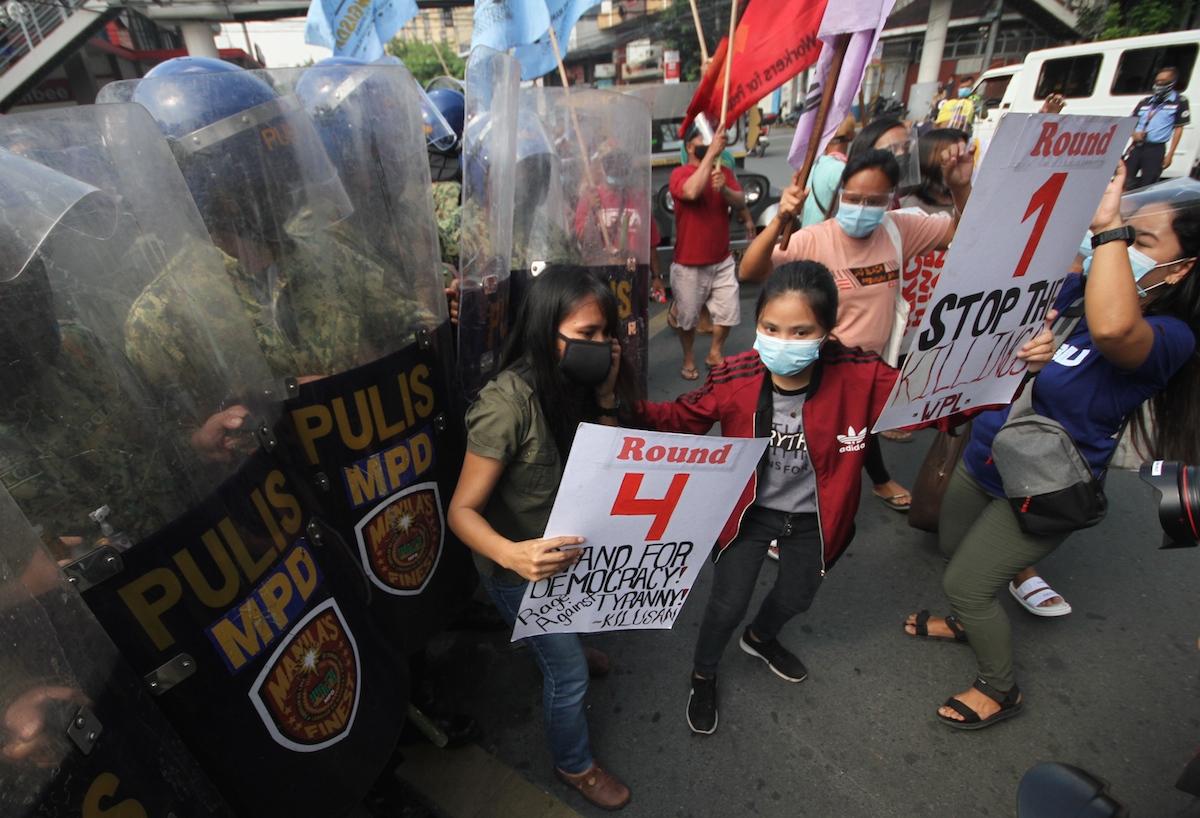 - Advertisement -
Members of the Manila Police Department on Tuesday morning dispersed a rally at the foot of Mendiola Bridge which called on the government to stop "tyranny."
The protesters were at the area to stage a rally to mark the 49th anniversary of the Martial Law declared by former President Ferdinand Marcos.
- Advertisement -
The rallyists held placards with the words "Stop the killings" and "Stand for democracy! Rage against tyranny!"
The cops stood in front of them, blocking their way so they could not go farther.
At the other end of Mendiola Road is Malacañang Palace.
Meanwhile, labor and youth groups gathered earlier Tuesday at the Bantayog ng mga Bayani for wreath laying to remember Martial Law victims.
They will then proceed to Carriedo in Manila before proceeding to Gomburza Plaza to meet with the militant group BAYAN.
On Monday, a group of nuns also held a protest action in front of St. Scholastica's College in Manila to denounce the alleged corruption in government. —KG, GMA News
Read more, click here: GMA News
7 Easy Ways To Make Extra Money At Home