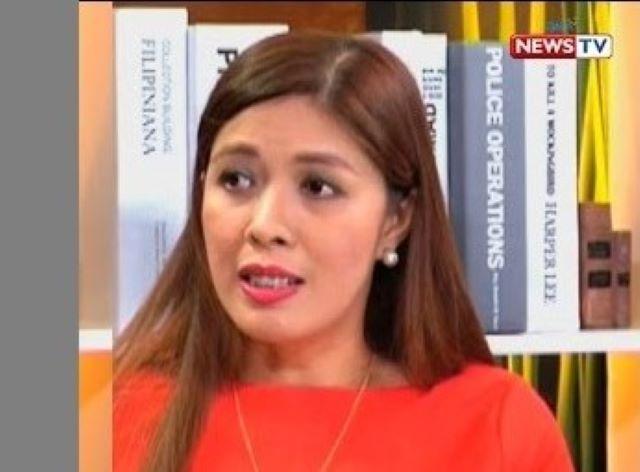 - Advertisement -
The Commission on Human Rights (CHR) has vowed to continue the work of its late chairman Atty. Jose Luis Martin "Chito" Gascon, who succumbed COVID-19 on Saturday morning.
Gascon's death was confirmed by his brother Miguel in a Facebook post. 
- Advertisement -
"CHR will continue the human rights work with equal fervor and sincerity that Chair Chito exemplified in his work," CHR spokesperson Atty. Jacqueline Ann de Guia said in a statement.
"The Commission en banc (CeB) will continue to function with Commissioner Karen Gomez Dumpit as the Officer-in-Charge," she said.
De Guia noted that the CeB, as a National Human Rights Institution that embodies the principle of pluralism, comprises commissioners from diverse background, advocacy, and human rights expertise to be able to represent and give voice to the various sectors of society.
"It is with deepest sorrow that we announce the passing of Chairperson Jose Luis Martin 'Chito' Gascon. He passed away early this Saturday morning, 9 October 2021, due to COVID-19 complications. He was 57," De Guia said.
"At a time of unprecedented human rights challenges, Chair Chito courageously and steadfastly upheld the constitutional mandate of the Commission. Amidst the unrelenting attacks against the institution and to him personally, he was unwavering and unflinching in fighting for the universal values of freedom, truth, and justice that are essential in the pursuit of human rights. He was undaunting in the fight for human rights, rule of law, and democracy out of deep reverence to the equal rights and dignity of all," she added.
According to De Guia, Gascon's leadership in the commission has inspired and nurtured a culture of enabling, empowering, and safe environment that move CHR personnel to always serve with genuine compassion or "Serbisyong may Malasakit," utmost integrity, and excellence.
"He impressed upon the CHR personnel and fellow human rights workers the impact and value of our work especially to those who have it least," De Guia added.
She noted that further announcement on the details of Gascon's memorial will be made with due consideration to the restrictions of the pandemic.
"Chair Chito will be deeply missed. We ask for prayers for the eternal repose of his soul," she said.
Gascon has been CHR chairman since 2015 after then President Benigno Aquino III appointed him.
He took over the CHR chair post from Loretta Ann Rosales. Gascon's term is until May 2022.
Last month, Gascon attended a Senate hearing on CHR's proposed budget for 2022.
Gascon was a former director general of the Liberal Party from 2008 to 2011.
He was also a member of the Human Rights Victims' Claims Board, which processed claims for compensation for victims of human rights violations during the Martial Law era.
During former President Gloria Macapal-Arroyo's administration, Gascon served as education undersecretary and as a member of the peace panel which negotiated with the communist-led National Democratic Front.
He was also the youngest member of the 1986 Constitutional Commission which drafted the 1987 Constitution.  —LBG, GMA News
Read more, click here: GMA News
7 Easy Ways To Make Extra Money At Home