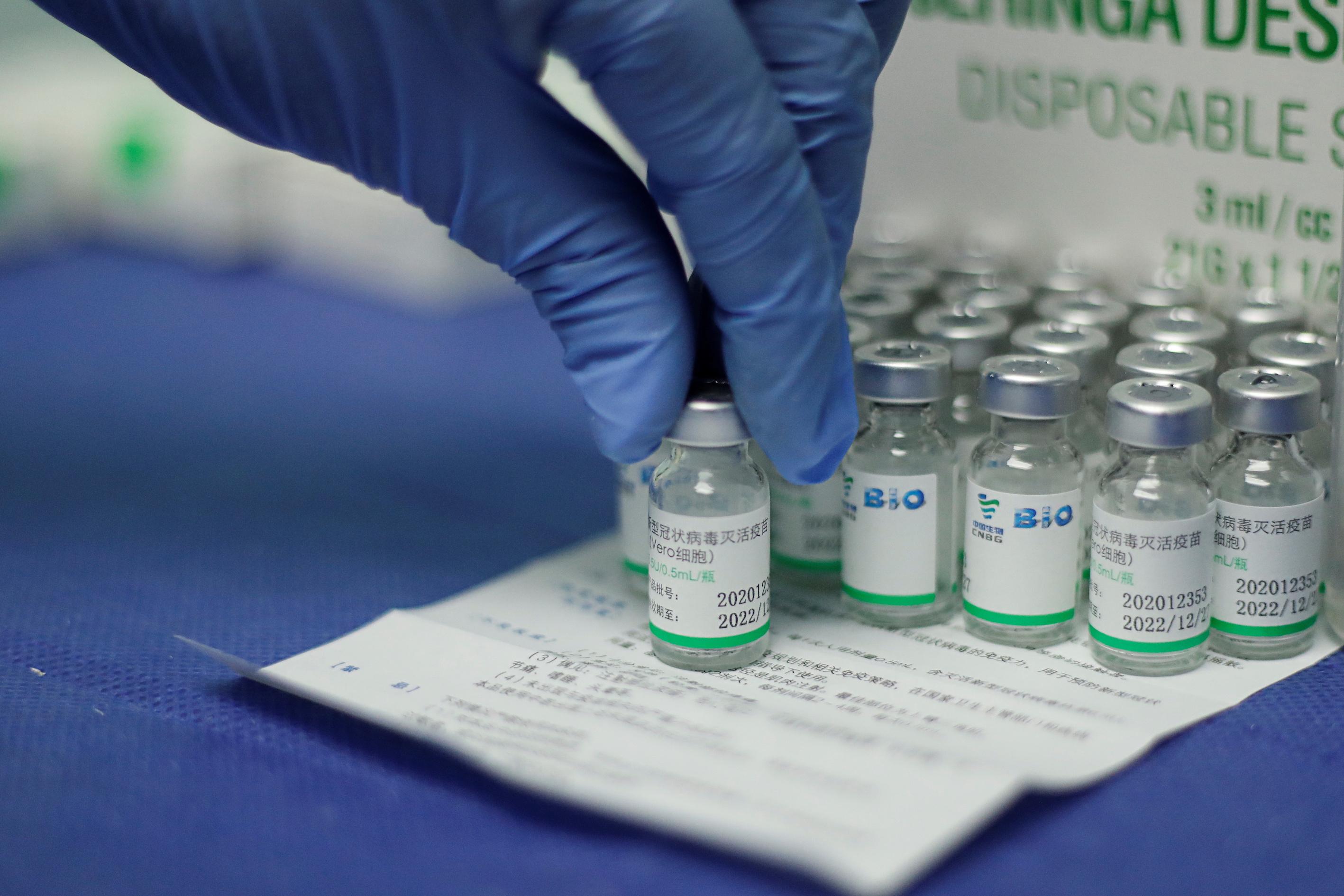 - Advertisement -
Around 1 million doses of Sinopharm Covid-19 vaccines donated by China will arrive in two batches in Manila on Friday and Saturday, Beijing's envoy to Manila said.
Ambassador Huang Xilian said China's donation is part of its "pledge to substantively increase the supply of vaccines to the Philippines," which is experiencing an alarming spike of coronavirus cases, prompting the government to enforce another round of lockdowns and strict quarantines in the national capital, and various parts of the country.
- Advertisement -
"The recent spike in cases from several COVID-19 variants motivates the national government to further procure vaccine doses. And with the arrival of the donated Sinopharm vaccine and the substantive increase of Sinovac vaccine supply this month, our cooperation addresses the need to increase and fast-track vaccine supply and shipment," Huang said Thursday.
Chinese vaccines, the envoy said, comprise more than 50% of the Philippines' supply. Majority of Chinese vaccines donated by China or procured by the Philippine government are Sinovac's Coronavac doses, totaling 23.5 million.
Other vaccine brands being used in the Philippines are Pfizer-BioNTech, Moderna, AstraZeneca, and Sputnik V.
"China was the first country to provide vaccines to the Philippines and the primary partner who has since the very beginning prioritized vaccine export to the Philippines," Huang said.
"I am thankful for all those Filipino and Chinese colleagues have been working tirelessly on our vaccine cooperation."
The Department of Health on Wednesday recorded 11,085 new cases and 161 deaths. The total number of active cases are 105,151. —LBG, GMA News
Read more, click here: GMA News
7 Easy Ways To Make Extra Money At Home