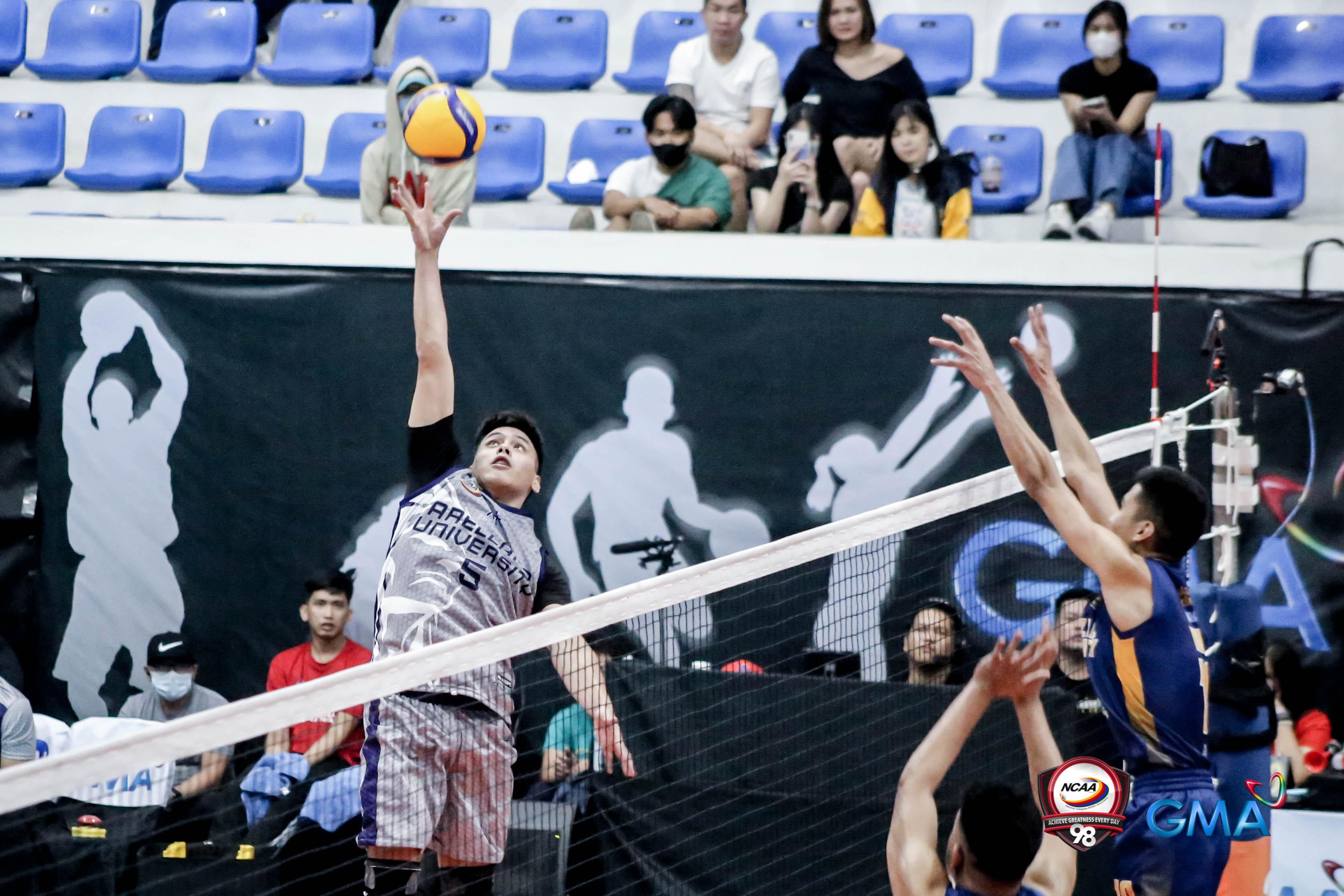 - Advertisement -
Carl Berdal starred for Arellano University as they pulled off a four-set romp over Jose Rizal University, 22-25, 25-17, 25-20, 26-24, in the NCAA Season 98 men's volleyball tournament on Saturday.
After dropping the opening set, the Chiefs managed to level the game to one set apiece with Berdal alongside Arman Clarence Guinto and Kim Tan leading the way in the second set.
Tan then sent Arellano to a 23-17 spread in the third set before Berdal's attack error made it a 23-19 deficit for JRU. But Berdal was quick to recover from that error, going for a drop ball that proved crucial as it sent them to the set point, 24-20.
Tan's block then capped the third frame as Arellano cruised to a 2-1 set lead.
The Bombers, though, showed some signs of life in the fourth set with June Laxina, Kenneth Daynata, and Matthew Miguel conniving down the stretch to bring JRU to within one point, 22-21.
A clean kill from Tan then gave Arellano the first match point, 24-22, before back-to-back errors from Miguel and Windel Laurenciana sealed the victory for Arellano.
The Bombers tried to challenge the last point but it turned out to be successful after review.
Berdal finished with 27 points anchored on 24 attacks, two blocks, and one ace while Tan chipped in 13 as Arellano went 1-0 early while JRU kicked off its campaign with a 0-1 card.
—JMB, GMA Integrated News
7 Easy Ways To Make Extra Money At Home