- Advertisement -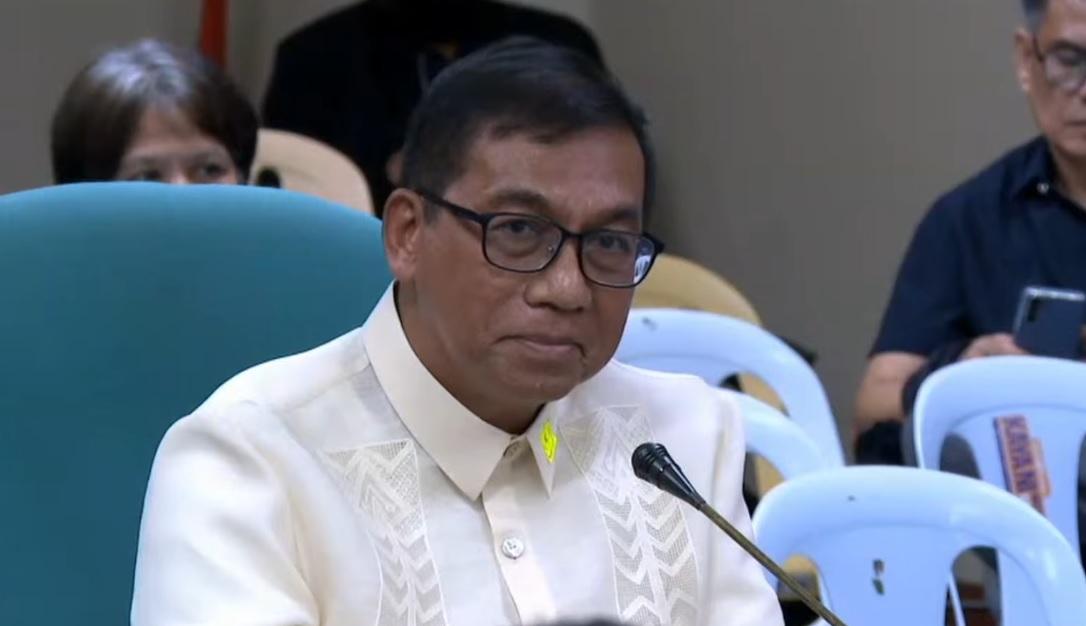 - Advertisement -
The powerful Commission on Appointments (CA) on Wednesday approved the appointments of three department secretaries and 60 Foreign Affairs officials.
The bicameral commission confirmed the ad interim appointments of Information and Communications Technology Secretary Ivan John Uy, Energy Secretary Rapahel Lotilla, and Science and Technology Secretary Renato Solidum Jr.
It likewise confirmed the nominations and the ad interim appointments of 60 diplomats including former Foreign Affairs Secretary Teodoro Locsin Jr. and Evangelina Lourdes "Luli" Arroyo-Bernas.
The following diplomats also secured the confirmation of the CA:
Jaime Adriano Florcruz – Ambassador Extraordinary and Plenipotentiary to the People's Republic of China, with concurrent jurisdiction over the Democratic People's Republic of Korea and Mongolia, with the salary and emoluments of a Chief of Mission Class I
Maria Andrelita Sacramento Austria – Chief of Mission, Class I, as Ambassador Extraordinary and Plenipotentiary to Canada
Celeste Vinzon Balatbat – Chief of Mission, Class II, as Ambassador Extraordinary and Plenipotentiary to the Republic of Chile, with concurrent jurisdiction over the Republic of Ecuador and the Republic of Peru
Jose Almodovar Cabrera III – Chief of Mission, Class II, as Ambassador Extraordinary and Plenipotentiary to the State of Kuwait
Roberto Gutierrez Manalo -; Chief of Mission, Class II, as Ambassador Extraordinary and Plenipotentiary to the Islamic Republic of Iran, with concurrent jurisdiction over  the Republic of Turkmenistan and the Republic of Uzbekistan
Belinda Mariano Ante – Chief of Mission, Class II, as Ambassador Extraordinary and Plenipotentiary to the Democratic Republic of TimorLeste
Maria Agnes Maglasang Cervantes – Chief of Mission Class II, as Ambassador Extraordinary and Plenipotentiary to the Islamic Republic of Pakistan, with concurrent jurisdiction over the Islamic Republic of Afghanistan, the Kyrgyz Republic and the Republic of Tajikistan
Leo Tito Lunar Ausan Jr. – Chief of Mission Class II, as Ambassador Extraordinary and Plenipotentiary to the People's Republic of Bangladesh, with concurrent jurisdiction over the Democratic Socialist Republic of Sri Lanka and the Republic of Maldives
Anne Jalandoon Louis – Chief of Mission, Class II, as Ambassador Extraordinary and Plenipotentiary to the Kingdom of Bahrain
Kira Christianne Danganan Azucena – Chief of Mission, Class I
Enrico Trinidad Fos – Chief of Mission Class I
Germinia AguilarUsudan – Chief of Mission, Class II
Lolita Bugnot Capco – Chief of Mission, Class II
Leila C. LoraSantos – Chief of Mission, Class II
Pamela DurianBailon – Career Minister
Conrado Batara Demdem Jr. – Career Minister
Susana Maria Lopez Mendiola – Career Minister
Ruel Urmeneta Gunabe – Career Minister
Greg Maria Concha Marino – Career Minister
Shirley Liwanag Flores – Foreign Service Officer, Class I
Fatima Guzman Quintin – Foreign Service Officer, Class I
Robert Diclas Quintin – Foreign Service Officer, Class I
Andrea Boongaling Leycano – Foreign Service Officer, Class I
Monika Kamille Bacani Limpo – Foreign Service Officer, Class I
Rowena PangilinanDaquipil – Foreign Service Officer, Class I
Kristine Bautista Laguros – Foreign Service Officer, Class I
Cecille Joyce Yap Lao – Foreign Service Officer, Class I
Luningning Camoying Valdez – Foreign Service Officer, Class I
Andre Peter Cabuay Estanislao – Foreign Service Officer, Class I
Anwar Macatembel Ito – Foreign Service Officer, Class II
Majella Cristy Pua-Diezmos – Foreign Service Officer, Class II
Judy Boydon Razon – Foreign Service Officer, Class II
Andrea Christina CaymoKauhanen – Foreign Service Officer, Class II
Lyza Maria Salazar Viejo – Foreign Service Officer, Class II
Jonathan Andrew Dychingco Chua – Foreign Service Officer, Class II
Flaureen Damasen Dacanay – Foreign Service Officer, Class II
Jonelle John Santos Domingo – Foreign Service Officer, Class II
Charleson Carolino Hermomsura – Foreign Service Officer, Class II
Noel Loreto Rodriguez – Foreign Service Officer, Class II
John Paul Tapia Samonte – Foreign Service Officer, Class II
Anna Marie Mae Ramos Guerra – Foreign Service Officer, Class II
Benjamin Alegado Celedio Jr – Foreign Service Officer, Class II
Elaine Mae LaruanHernandez – Foreign Service Officer, Class II
Stephanie Alexis Arejola Cruz – Foreign Service Officer, Class II
Mylhyn Marqueses Acosta – Foreign Service Officer, Class II
Von Ryan Gasmena Pangwi – Foreign Service Officer, Class II
Marianne Intal Bringas – Foreign Service Officer, Class II
Mary Grace Luza Perpetua – Foreign Service Officer, Class II
Marc Theodore Palacios Bengino – Foreign Service Officer, Class II
Von Ryan Saltin Ferrera – Foreign Service Officer, Class II
Jan Michael Bansil Gomez – Foreign Service Officer, Class II
Miguel Carlo Narzo Hornilla – Foreign Service Officer, Class II
Jacqueline Joan Santiago Arquiza – Foreign Service Officer, Class II
Andrea Lynn Nicolas Lazaro – Foreign Service Officer, Class II
Christiansen Dicolen Cabahug – Foreign Service Officer, Class II
Jet Cera Olfato – Foreign Service Officer, Class II
Mylene Garcia-Albano – NonResident Ambassador to the Republic of Palau, Federated States of Micronesia,and the Republic of Marshall Islands, in addition to being Ambassador Extraordinary and Plenipotentiary to Japan, with the salary and emoluments of a Chief of Mission, Class I
Jaime Victor Badillo Ledda – Chief of Mission, Class I as Ambassador Extraordinary and Plenipotentiary to the Commission of the European Communities and the Council of the European Union, in addition to being Ambassador Extraordinary and Plenipotentiary to the Kingdom of Belgium, with concurrent jurisdiction over the Grand Duchy of Luxembourg
— BM, GMA Integrated News
Read more, click here: GMA News
7 Easy Ways To Make Extra Money At Home