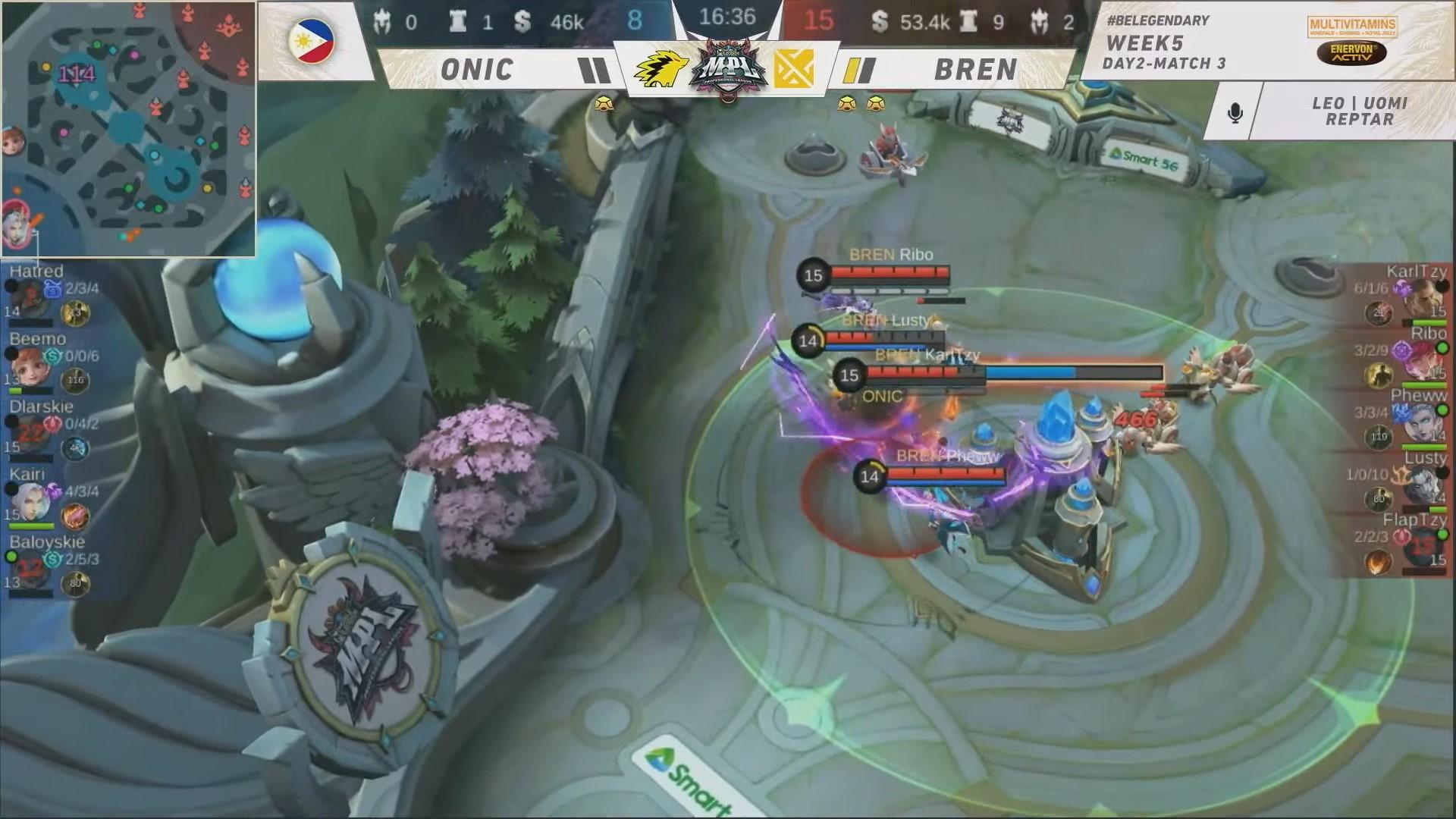 - Advertisement -
Bren Esports is finally making its move as the end of regular season approaches with a much needed win against top contender Onic Philippines, 2-0,  in the Mobile Legends: Bang Bang Professional League (MPL) Philippines Season 8 on Saturday.
Bren leapfrogged Omega Esports and NXP Evos now with 12 points, to inch closer to the Top 4 teams as they climbed to 5th place, two points off fourth placer Echo and 4 points off third running RSG Philippines.
- Advertisement -
The M2 world champs shattered the balance in Game 1 after securing the lord in the 11th minute that helped them take down 2 inhibitor turrets.
They followed this up with outplays after outplays in a 16th minute lord fight as they scored a 4-0 wipe to take the lead, 1-0.
Karl "KarlTzy" Nepomuceno continued with his superb mastery of the jungler Natan as he finished with a 5-1-7 KDA.
The Season 6 champions then opted for an aggressive draft with a jungler Pacquito and picked Eudora to counter Kairi "Kairi" Rayosdelsol's Ling that rightfully delivered for Bren.
Despite a close early game, Bren forced a 2-0 wipe in the 9th minute to establish 4k gold lead off nifty set-ups from Allan "Lusty" Castromayor (Khufra) and Angelo "Pheww" Arcangel's (Eudora) timely pickoffs.
They never looked back from there on the way to a 16-minute conquest of the two-time MPL runners-up.
KarlTzy once again led the dominant performance with a 6-1-6 KDA while Lusty finished with a 1-0-10 KDA to help Bren score their 4th win of the season.
Onic Philippines remains solo second with 19 points.
—JMB, GMA News
7 Easy Ways To Make Extra Money At Home