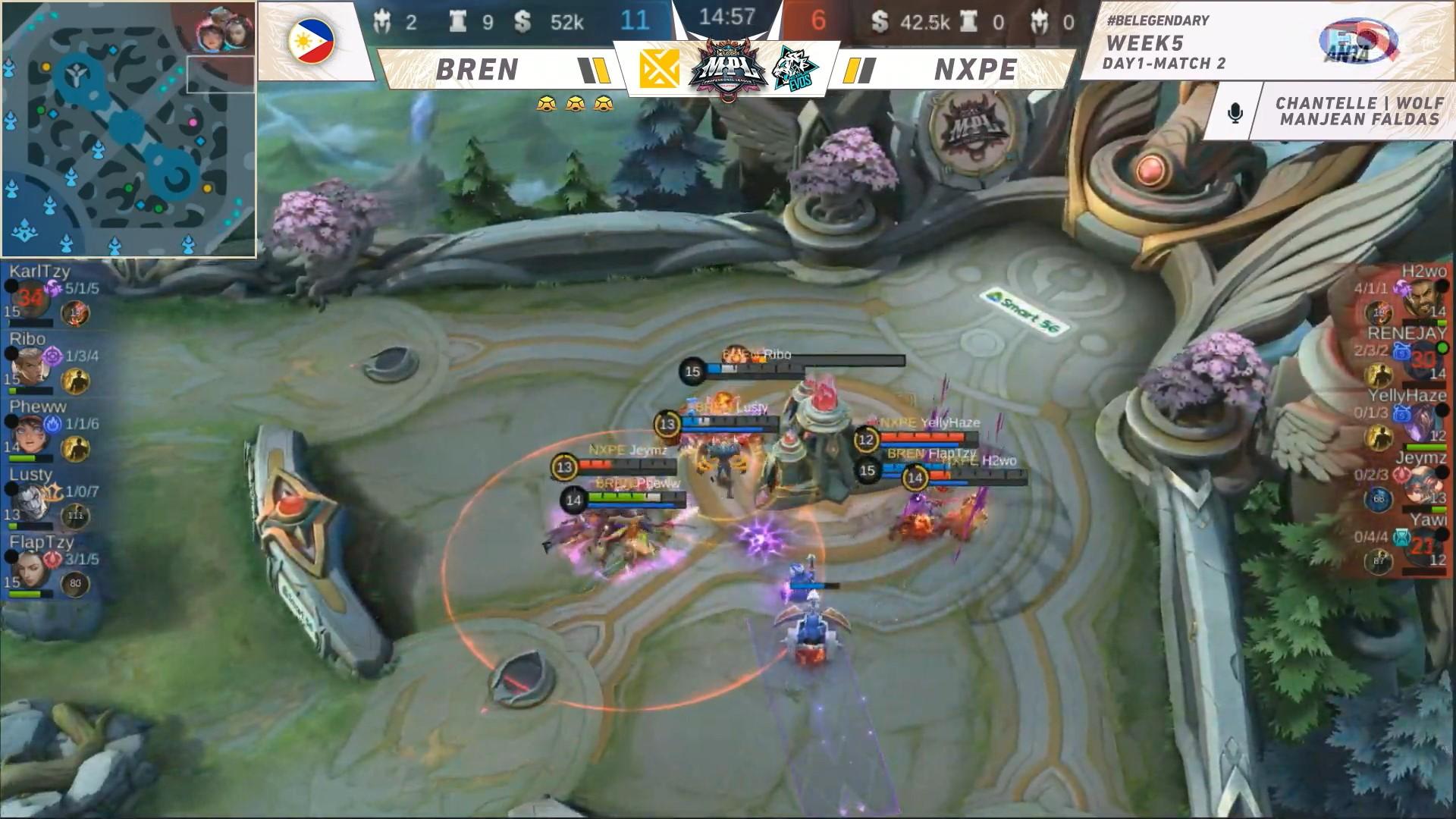 - Advertisement -
Bren Esports completed a reverse sweep of NXP Evos, 2-1, to keep their hopes of a playoff spot alive in the Mobile Legends: Bang Bang Professional League (MPL) Philippines Season 8 on Friday.
It was a much needed win for the MPL powerhouse, which still remains in 7th place with 9 points. Only the top 6 teams will qualify for the playoffs.
- Advertisement -
In Game 1, Bren controlled major stretches of the early game with timely pickoffs but NXPE was a difficult nut to crack as they held on to extend the match into the late game.
Despite Karl "KarlTzy" Nepomuceno (Natan) clutching a lord take in the 18th minute, NXPE weathered the storm and scored a 2-0 takedown in a 22nd minute midlane clash that led to a sudden finish, 1-0.
Renejay "Renejay" Barcase played an instrumental role in the gold lane with a perfect 4-0-7 KDA. John Paul "H2wo" Salonga (Yi Sun shin) was also solid with a 9-2-4 KDA.
Bren then had to dig deep in Game 2 as they rose from a 6-2 kill deficit in the 6th minute, to a 21-minute conquest of NXPE as the M2 world champions leaned on KarlTzy's 9-3-9 to score the equalizer. David "FlapTzy" Canon (Thamuz) also had a stellar performance to force a rubber match as he finished with a 4-1-8 KDA, providing sustain and aggression for the Season 6 champs.
Nothing was more pivotal than the 15th minute 5-2 wipeout scored by Bren that turned the game around after playing defensive from the early goings of Game 2.
With momentum on their side, Bren stuck to their Natan core and quickly established a 3k gold lead by the 6th minute of Game 3 on the back of a 4-2 kill lead.
Bren then scored a 4-1 wipe in the 11th minute that led to a lord take and finally completed the comeback win.
KarlTzy compiled with an almost perfect 5-1-5 KDA.
NXPE remains 5th with 11pts.
—JMB, GMA News
7 Easy Ways To Make Extra Money At Home