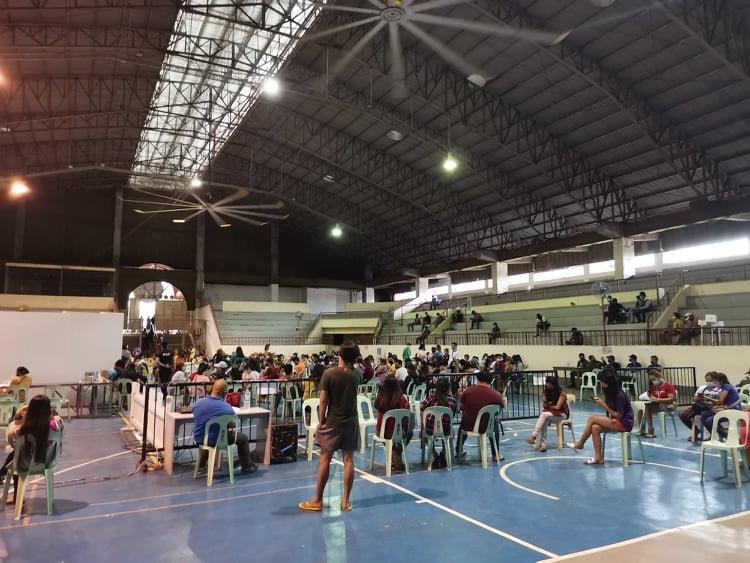 - Advertisement -
TAGBILARAN CITY – Bohol Governor Arthur Yap has created a task force that would extend free legal assistance to the victims of "ripa" or paluwagan scam in Bohol province.
Yap signed Executive Order No. 49  on Sunday that was released on Tuesday,  creating "Task Force Heart of Justice" to ensure the conduct of a swift investigation so as to facilitate the filing of criminal and/or civil cases in the soonest possible time against the perpetrators of the scam, which victimized thousands of Boholanos.
- Advertisement -
Yap said he received several complaints from Boholanos who said they were duped into part with their hard-earned money with a promise of return of investments with high interest rates over a very short period of time.
He added that the transactions were made to appear as loan covered by "notarized promissory notes" to entice people to invest their money and make it appear that the process is conducted within the bounds of the law.
Governor Yap said that the "ripa" has no viable and legitimate business to support the investment scheme and with the alleged syndicate absconding the bulk of the illegally solicited funds, like the other Ponzi schemes in the past, it will eventually collapse.
The Task Force shall be composed of the personnel from the Philippine National Police (PNP) Criminal Investigation and Detection Group (CIDG) – Bohol;  Bohol Provincial Police Office; National Bureau of Investigation,  PNP Aviation Group, Philippine Coast Guard, Provincial Legal Office, General Services Office, Governor's Office – Constituency Services Section and Special Projects Section, Provincial Security Force, and Bohol Information and Communication Technology Chairperson of the Sangguniang Panlalawigan Committee on Peace and Order and Public Safety.
The Provincial Legal Office is directed to conduct a series of seminars in different towns to educate the people against the Ponzi Scheme and other illegal and unauthorized investment schemes that prey on Boholanos.
Last Oct. 8 and 9, at least 500 "ripa" scam victims stormed the Camp Francisco Dagohoy Headquarters to ask help to recover their money.
The investment by the victims ranged from P68 million to P1,000.
Maria (not her real name), a "reseller," said she needed to get her P35 million to be returned to her clients whom she called "buyers" or downlines.
Resellers even went to Panglao to look for their "coordinators" but to no avail.
Some were reportedly receiving death threats from their "buyers" or downlines if they can't return the money.
The provincial government through the legal office has offered free legal services beginning Monday, October 11.
So far, there were 965 victims, 150 affidavits filed by buyers and resellers and 55 administrators identified. 
Other victims also went to the BIT-International College to avail the free legal assistance offered by Bohol Rep. Aris Aumentado and his legal team.
On Tuesday, some individuals have filed complaints at the National Bureau of Investigation (NBI)-Bohol.
Meanwhile, Bishop Albert Uy of the Diocese of Tagbilaran appealed to the faithful to pray for the victims.
He said  "may we all learn a valuable lesson from this painful experience."
"We do not dream of money that is easy to get. We better work hard because we are sure to take care of it, and not waste it," he said.
According to the  Securities  and  Exchange  Commission  (SEC), "ripa" or repa-repa does not appear as a registered corporation or partnership and it is not authorized to solicit investments/placements from the public. — BAP, GMA News
Read more, click here: GMA News
7 Easy Ways To Make Extra Money At Home