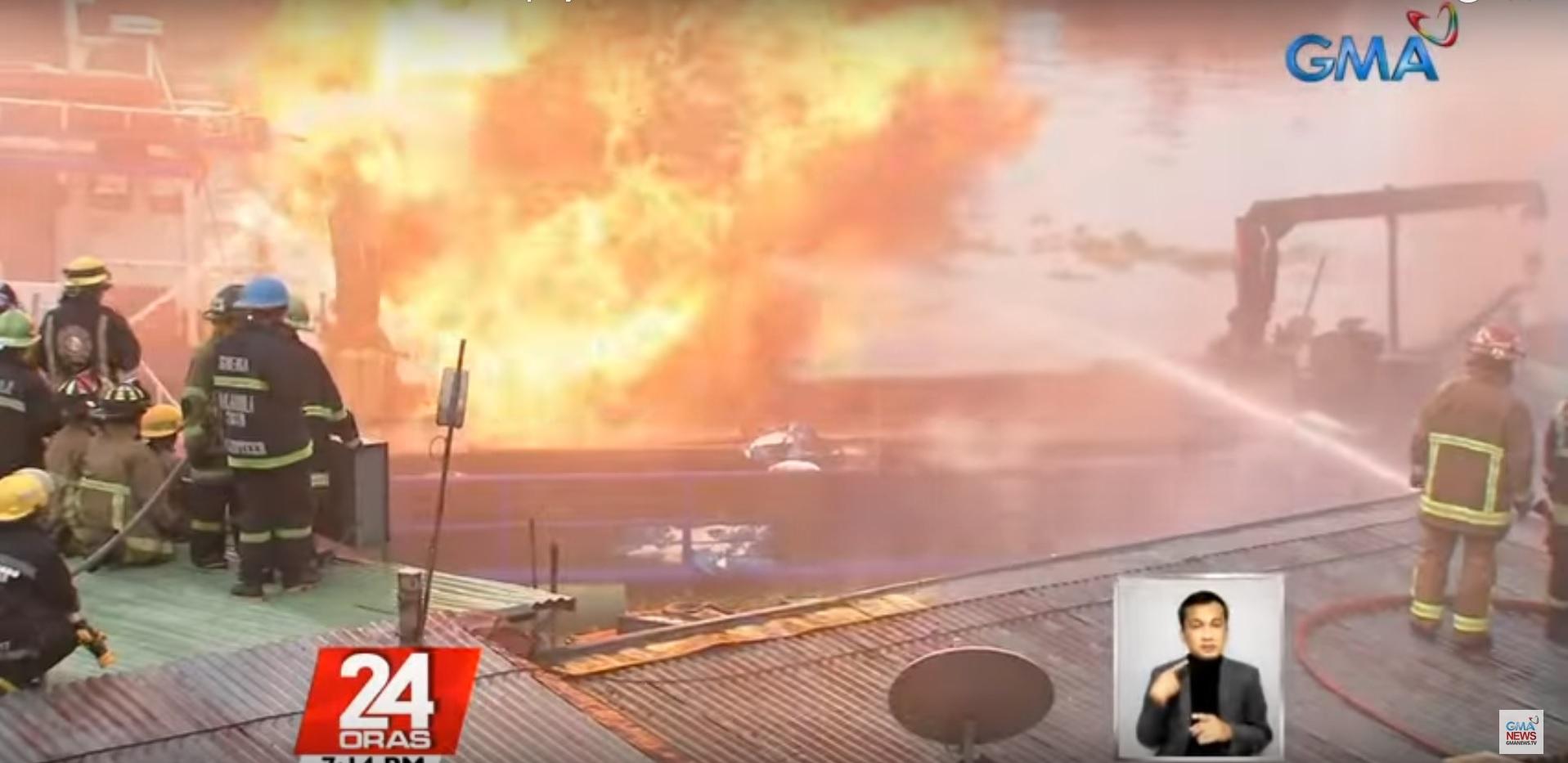 - Advertisement -
The body of a lifeless man was retrieved from the Pasig River close to where a cargo vessel, the MV Titan 8, caught fire near the Delpan Bridge in Tondo, Manila over the weekend.
A tanker truck containing gasoline was also caught in the fire that lasted almost seven hours.
- Advertisement -
According to Chino Gaston's Monday "24 Oras" report, authorities were attempting to identify the body by DNA testing.
Maria Victoria Palanca, whose husband, Juan Edmund, went missing during the fire, said she was convinced that it was her husband who was recovered from the river.
Palanca added that Juan Edmund was near the cargo vessel to check a shipment in the area.
Palanca said she had a conversation with her husband just before the blaze, which injured at least nine people.
Meanwhile, Palanca said that she wanted an explanation from the vessel's owner, who allegedly was not cooperating with the investigation on the fire.
"The owner did not contact us or coordinate with the probe. We want him/her to talk," Palanca said in Filipino.
The wife also lamented that the owner of the ship was also seen smoking beside the gasoline truck.
GMA News had yet to receive a reply from the vessel owner regarding the accusations.
Authorities are still looking into the cause of the fire while the Philippine Coast Guard said there was no oil spill from the incident. — Consuelo Marquez/DVM, GMA News
Read more, click here: GMA News
7 Easy Ways To Make Extra Money At Home