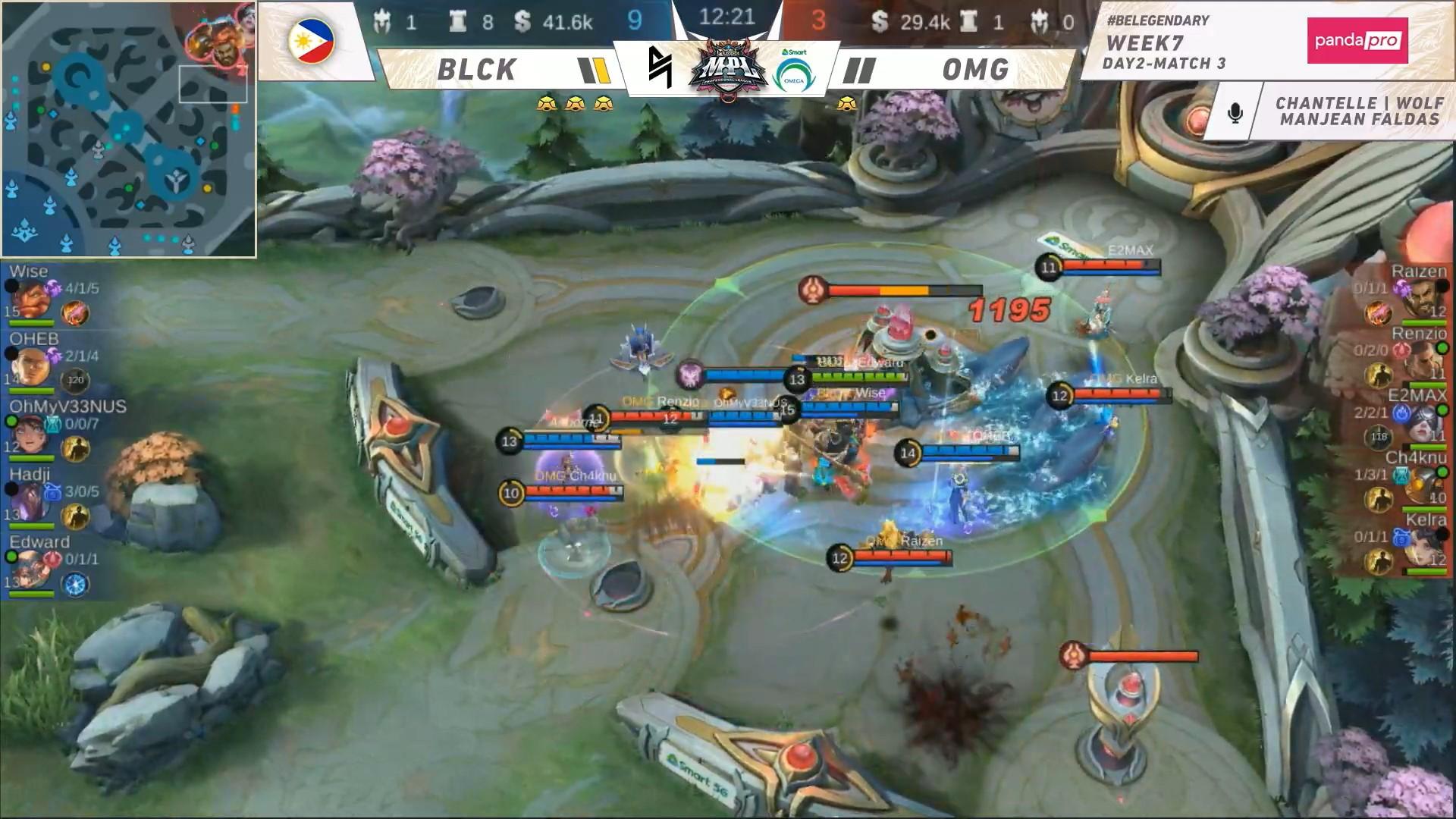 - Advertisement -
Blacklist International engaged Omega Esports in another spectacular series, including the longest game of the season, before emerging on top, 2-0, to secure the top-seed in the Mobile Legends: Bang Bang Professional League (MPL) Philippines Season 8 on Saturday.
Blacklist now has 31 points, way off second-running Onic Philippines which has 27 points. Both teams only have one match to go. 
- Advertisement -
Omega flexed their muscles early on in Game 1 with Raizen already on a 4-0-0 KDA by the 8th minute.
It looked like Omega's for the taking after posting a 13-7 kill spread by the 17th minute and a base turret push in the 18th minute but Blacklist successfully fended off the aggression and survived with a 3-0 retaliation to put the game to a standstill.
Both teams refused to give up even after numerous luminous lord takes until  Blacklist scored a 3-0 exchange in a 37th minute lord fight to take the win at the 38th minute, 1-0.
It was the complete opposite in Game 2 though as the Tier One-backed squad cruised to a dominant 12-minute conquest of Omega.
They opened with a 2nd minute 2-0 takedown on Salic "Hadji" Imam's (Mathilda) double kill after surrendering the turtle buff.
Back-to-back 2-0 wipes in the 8th and 9th minute helped Blacklist secure the lord and finish the series right away.
Hadji finished with a perfect 3-0-5 KDA while Danerie James "Wise" Del Rosario unleashed his jungler Bane pick for the first time this season to score a 4-1-5 KDA.
Omega has one last match against NXPE tomorrow to dispute the 3rd place spot in the playoffs.
—JMB, GMA News
7 Easy Ways To Make Extra Money At Home