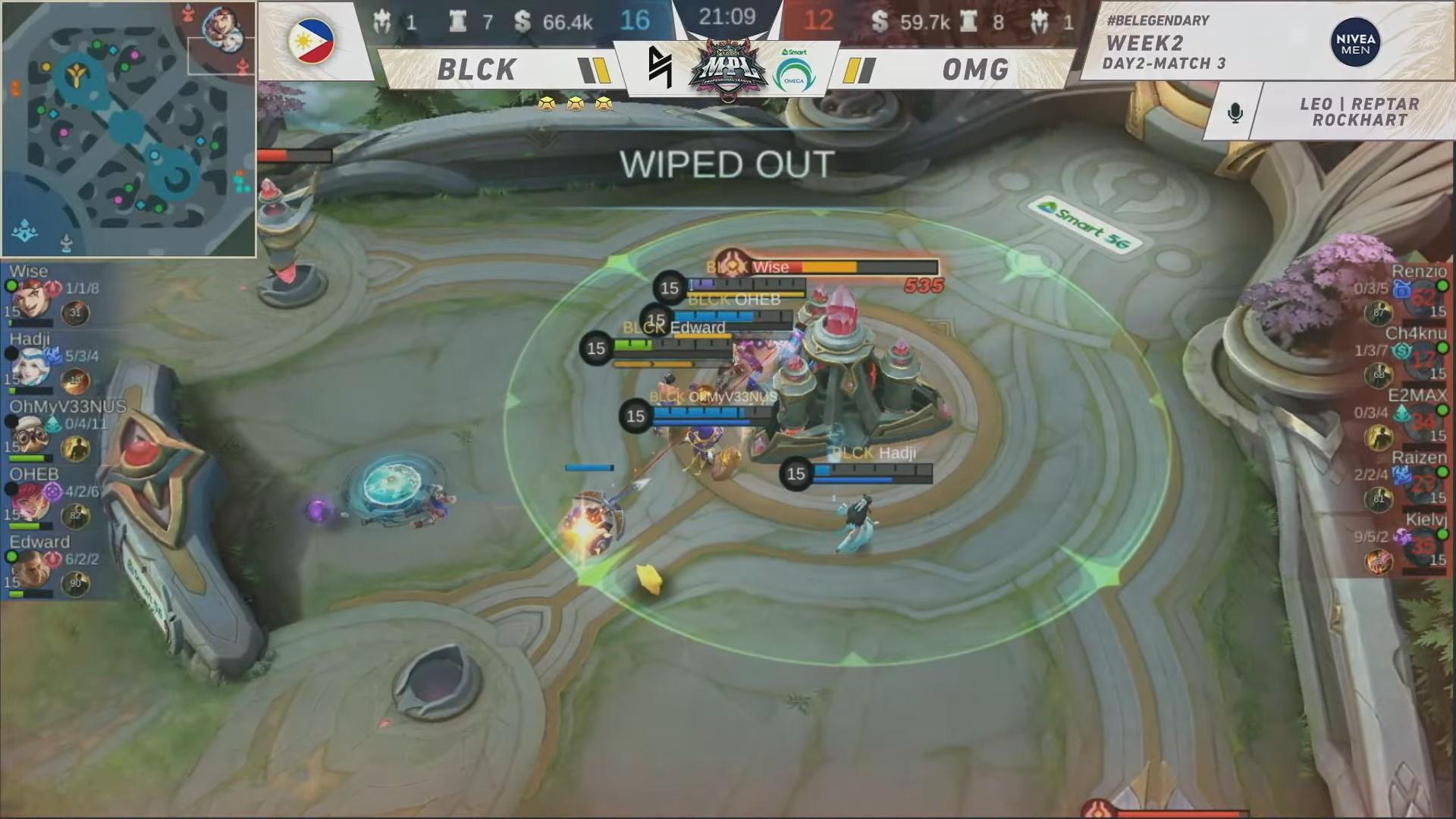 - Advertisement -
Blacklist International completed a repeat of the Season 7 grand finals series with a reverse sweep of Smart Omega, 2-1, to stay perfect in the Mobile Legends: Bang Bang Professional League (MPL) Philippines Season 8 elimination round on Saturday.
It was an addition to the budding rivalry that virtually mirrored last season's grand finals comeback where the Tier One-backed squad erased a 1-3 deficit en route to the championship. The win also avenged their 4-1 loss to Omega, whose core of players competed under the Execration banner during the MLBB Southeast Asian Cup (MSC) 2021 grand finals.
- Advertisement -
Blacklist, known for their unorthodox drafting last season, introduced this time the Sun core with the veteran's hunter emblem and proved successful early on with a 3-0 wipe in the 2nd minute along with the turtle buff.
Still, they couldn't finish Omega right away as the MSC champions once again dragged the game into the late game where they risked their chances with a dramatic base turret defensive stand in the 23rd minute that led to a 4-0 salvo and finally conquering the enemy base turrets moments later.
They were down 7-15 in the kill tally before the clutch display. Newcomer Dean Christian "Raizen" Sumagui (X-Borg) led the fightback for Omega with a flawless 3-0-4 KDA.
The defending MPL champs then regrouped and unleashed Danerie "Wise" Rosario's signature Yi Sun-Shin which led the early onslaught as Blacklist established a 5k gold lead by the 6th minute built around a 5-1 kill lead.
Blacklist, also the MSC 2021 runners-up, then made sure there were no comebacks this time as they used a 14th minute luminous lord take to finally score the series equalizer.
Wise finished with a 3-1-3 KDA while Edward "EDWARD" Dapadap played superbly with the Benedetta after a series of nifty disruptions and timely pickoffs for a 4-1-0 KDA .
The two teams then engaged in a close match all-game long in Game 3 marked by multiple momentum and gold swings that ultimately culminated with Blacklist clutching a 4-0 wipe in the 20th minute to complete the comeback series win.
—JMB, GMA News
7 Easy Ways To Make Extra Money At Home