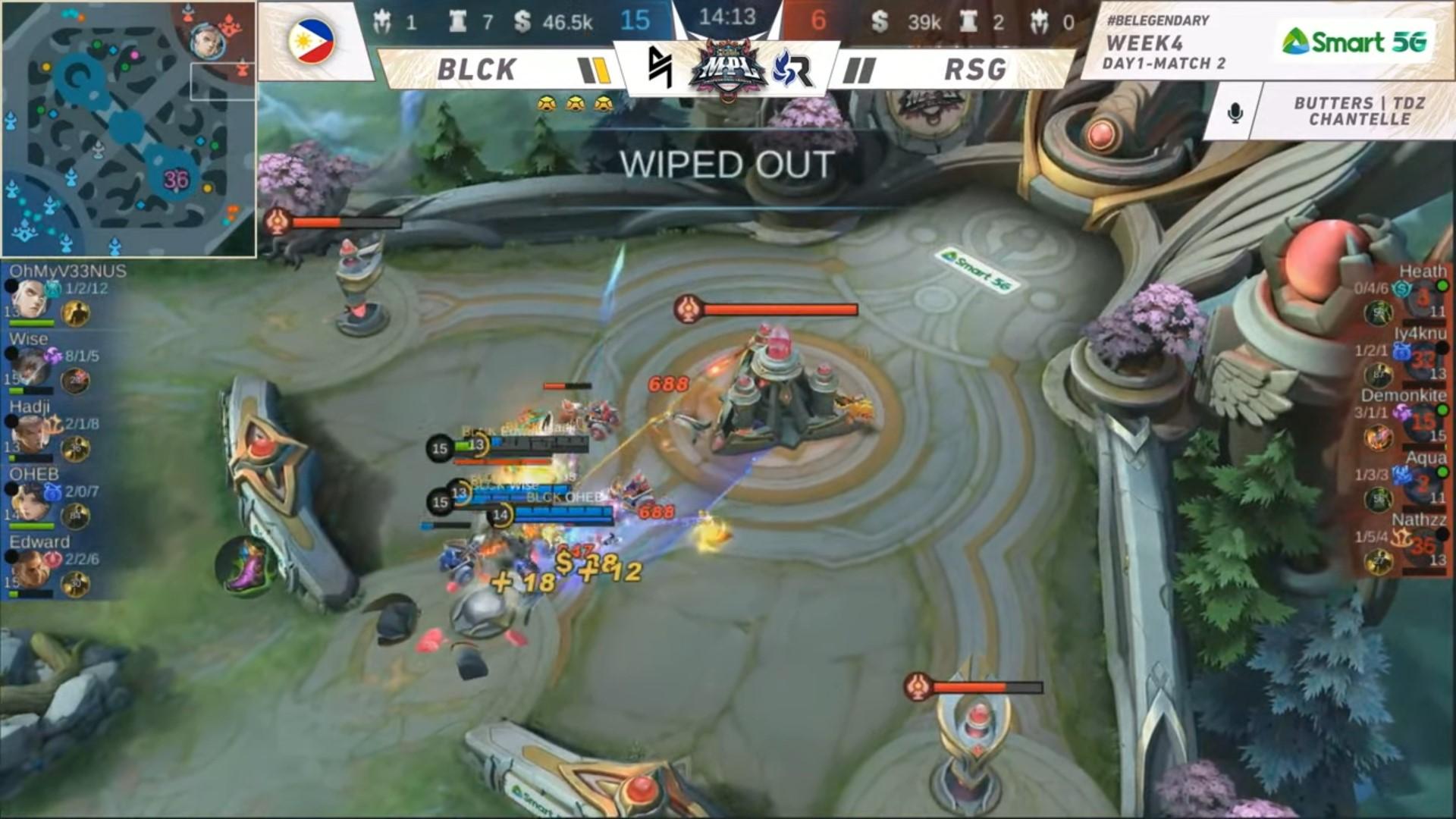 - Advertisement -
Defending champion Blacklist International successfully swept their first round matches in the Mobile Legends: Bang Bang Professional League (MPL) Philippines Season 8 elimination round by blanking RSG Philippines, 2-0, on Friday.
It was the seventh straight win for the 2021 MLBB Southeast Asian Cup runners-up to remain undefeated against all teams in the MPL this season. They are now up to 17pts in the standings, leading the pack by a mile with Onic Philippines remaining a distant second at 13pts.
- Advertisement -
Blacklist unleashed Danerie James "Wise" Del Rosario's Bruno for the first time this season after RSG tailored their draft against him but the defending champs easily operated around this draft with superior macro strategy and rotation.
They easily established a 3k gold lead by the 5th minute on the back of Wise's 2-0-0 KDA. It quickly ballooned to a 7k gold lead by the 8th minute as Blacklist finished off RSG handily in the 11th minute, 1-0.
Wise finished with a 5-0-1 KDA to lead Blacklist's 8-1 annihilation of the MPL rookies.
It was pretty much the same in Game 2 as the Tier One-backed squad once again took the lead in the early game after a 3-0 wipe in a 2nd-minute turtle fight courtesy of a Wise (Granger) double kill.
But RSG mounted a comeback in the 11th minute after a 2-0 pickoff in the midlane followed by a shutdown on Wise, who had a 6-0-3 KDA at that point, a minute later.
Kiel "OHEB" Soriano (Lunox) then executed a perfect RubyDD play in a 13th-minute midlane clash to touch off a 3-0 wipe and secure another sweep for Blacklist.
RSG fell to 6th place with eight points.
—JMB, GMA News
7 Easy Ways To Make Extra Money At Home