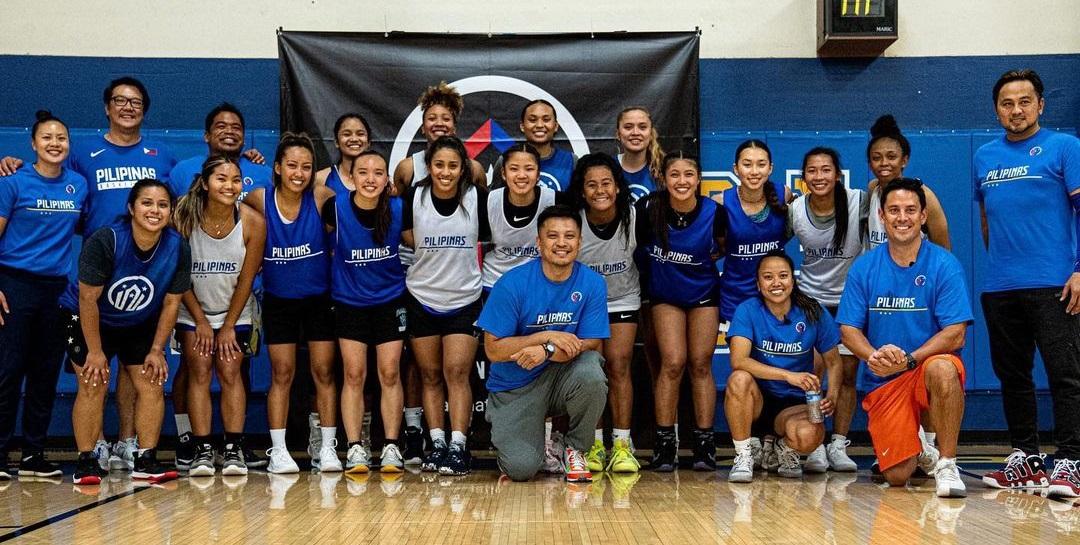 - Advertisement -
Gilas Pilipinas Women head coach Patrick Aquino moved a step closer into assembling his best team yet following a successful preliminary pool tryout staged in the United States on June 4 and 5.
According to the seasoned tactician, notable names like Mai-Lani Henson, Stefanie Bernerabe, Kiera Oakry, and Malia Bambrick caught his attention but everyone who attended the tryout in La Verne, California has what it takes to bring Philippine women basketball to greater heights.
- Advertisement -
Aquino, who steered the national team to a gold medal finish in the 2019 SEA Games, said he can't wait for what lies ahead.
"I was happy to see them and very excited for women's basketball," he told GMA News Online. "Everyone has talent and shows that they want to represent the country."
The tryout, which was a tie-up between the Samahang Basketbol ng Pilipinas (SBP) and the Fil-Am Nation Select, had a solid turnout.
Aside from the quartet of Henson, Berberabe, Oakry, and Bambrick, 10 other hopefuls in Halee Sii, Erica Gray, Jayda Villareal, Gabby Rones, Kristan Yumul, Laila Salazar, Alina Daffon, Katie Bobadilla, Julie Barroquillo, and Jessica Malzarte took the time to attend the event.
Aquino, who has been in the States since late last year, said they are not closing their doors to those prospects who had opted out due to personal reasons.
Ella Fajardo, WNBA hopeful Chanelle Molina, and Duke University's Vanessa de Jesus, all of whom were invited but were not able to attend, are still welcome to try out for a crack at a Gilas spot.
"We are not closing doors to them, probably they really had other commitments on those days," the champion National University head coach said.
As of now, though, only Henson, a former University of Washington Huskies standout, has secured a dual citizenship that makes her eligible to represent the Philippine on the international stage.
"Just waiting for the others to get it," said Aquino. "We want them to just do dual citizenship and to be ready. It will be very exciting to coach whoever is available."
—MGP, GMA News
7 Easy Ways To Make Extra Money At Home