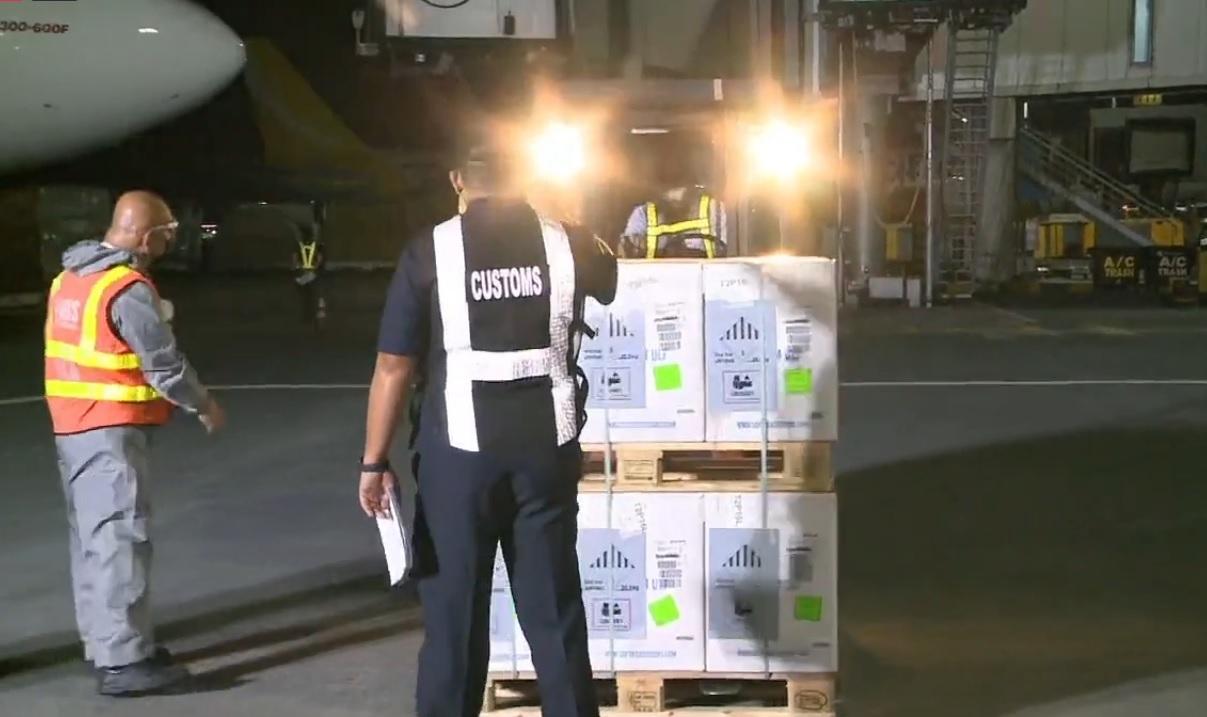 - Advertisement -
Nearly one million more Pfizer-BioNTech COVID-19 vaccine doses have arrived in the Philippines.
Of the total 940,680 government-procured doses flown into the country Wednesday evening, 811,980 will be stored at the Pharmaserv cold storage facility in Marikina City, while the remaining 128,700 have already been received by Cebu province, according to state-run PTV 4.
- Advertisement -
This shipment follows the 561,500 Pfizer-BioNTech doses that arrived in the country on Monday from the US government, distributed to the Philippines through the global vaccine-sharing facility COVAX.
Among the local governments expecting to receive a supply of the US-made vaccine is San Pablo, Laguna, which has been administering second shots only this month due to a lack of supply. It is awaiting a fresh supply of Sinovac and Pfizer-BioNTech jabs on Thursday to be able to resume its first-dose inoculations.
This most recent shipment brings the number of COVID-19 vaccine doses received by the Philippines since March this year to almost 66,000,000. As of September 2, the Philippines has fully vaccinated 18,560,409 people, still far short of the 70% needed to achieve herd immunity.
The Philippines has confirmed 2,417,419 COVID-19 infections, including 37,228 deaths and 162,580 active cases. — BM, GMA News
Read more, click here: GMA News
7 Easy Ways To Make Extra Money At Home