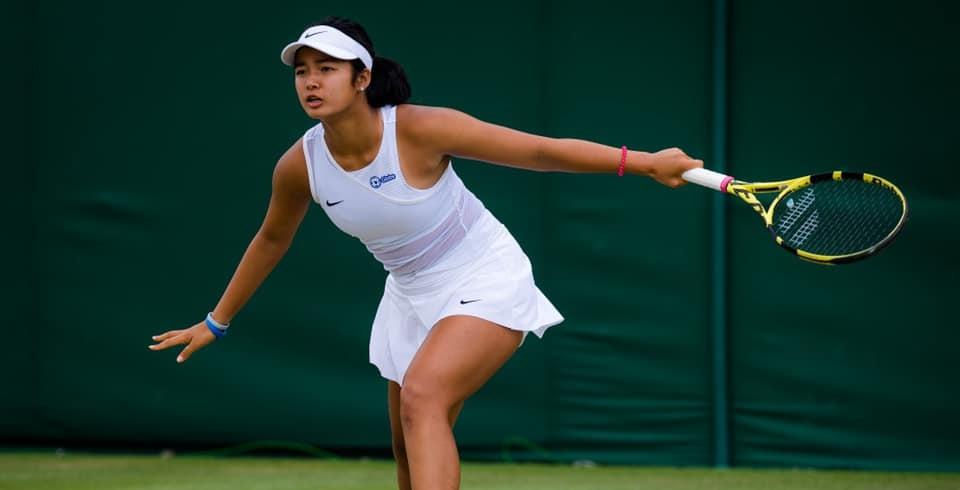 - Advertisement -
Alex Eala bowed out of the Wimbledon Juniors girls' singles after losing 3-6, 6-4, 7-5 to Spain's Ane Mintegi Del Olmo in the second round on Thursday.
The 16-year-old Filipina ace was in control to begin the match and took the first set.
- Advertisement -
Come second set, however, she found herself staring at a 0-4 hole as Mintegi Del Olmo went to a higher gear to wrench the momentum in her favor.
Eala did not give up the set without the fight, however, winning four straight games to catch up with the Spaniard.
But her comeback fell short as Mintegi Del Olmo recovered and took the last two games to put them on even footing at one set apiece.
Eala rallied after finding herself down 1-3 in the decider and turned it into 5-4 advantage, but Mintegi Del Olmo dug deep to take the next three games and the match.
The defeat formally puts an end to Eala's singles campaign while the Spaniard will face Kylie Bilchev of the United Kingdom in the third round.
Eala is still playing in the girls' doubles event, once again partnering with Indonesian Priska Nugroho with whom she won the Australian Open Juniors doubles title last year.
The pair demolished the tandem of Japan's Erika Matsuda and United States' Valencia Xu, 6-0, 6-0 in the first round.
They will next clash with Chelsea Fontenel of Switzerland and Ashlyn Krueger of the United States later on Thursday.
—Bea Micaller/MGP, GMA News
7 Easy Ways To Make Extra Money At Home