- Advertisement -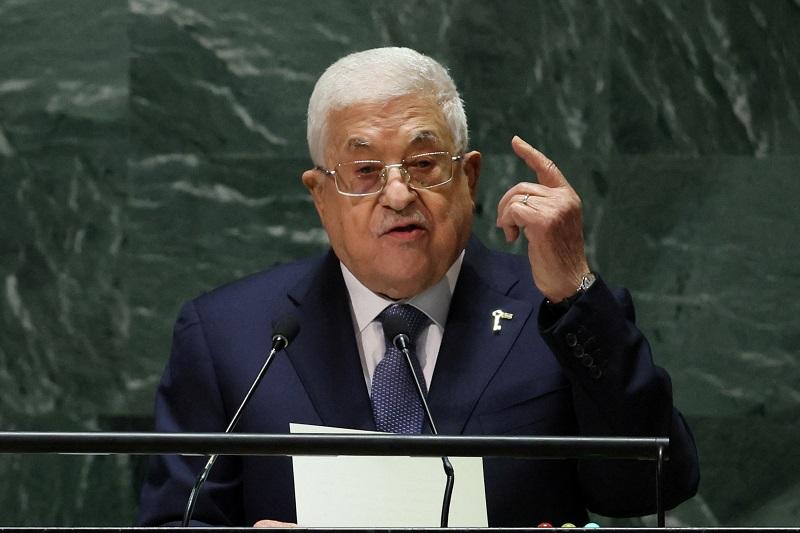 - Advertisement -
UNITED NATIONS – Palestinian President Mahmoud Abbas told the United Nations General Assembly on Thursday that Middle East peace was not achievable until the Palestinians are granted full rights.
He spoke as the United States appeared to make progress in brokering a normalization deal between Israel and Saudi Arabia.
"Whoever thinks peace in the Middle East is possible before our people achieved their full right is delusional," Abbas said.
Israeli-Saudi normalization would dramatically redraw the Middle East by formally bringing together two major U.S. partners and longtime adversaries.
The normalization talks are the centerpiece of complex negotiations that also include discussions of U.S. security guarantees and civilian nuclear help that Riyadh has sought, as well as possible Israeli concessions to the Palestinians.
Saudi and U.S. calls for the Palestinians to make gains under any deal are likely unpalatable for Israeli Prime Minister Benjamin Netanyahu's hard-right government. Netanyahu met U.S. President Joe Biden on Wednesday on the sidelines of the annual General Assembly in New York.
Abbas also called on the United Nations to convene a conference to try to revive Israeli-Palestinian peace talks, which collapsed in 2014. — Reuters
Read more, click here: GMA News
7 Easy Ways To Make Extra Money At Home


Learn Trading and know Two Platform that easy to Start With