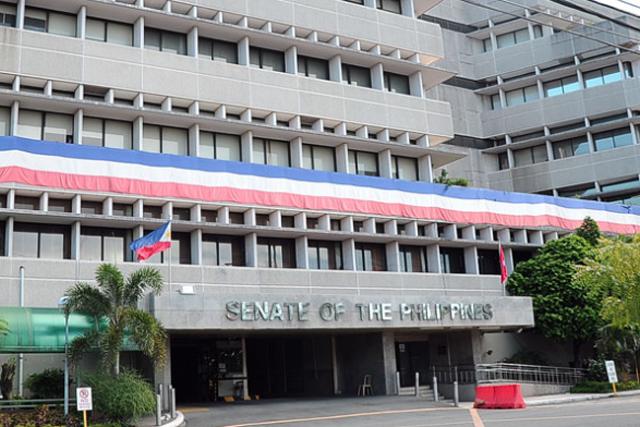 - Advertisement -
Twenty-three senators have filed a bill seeking to extend the voter registration period for the 2022 national and local elections to October 31, 2021.
Senate Bill 2408 was filed last Monday and sponsored on the plenary Tuesday afternoon. All members of the upper chamber supported the measure except for Senator Aquilino "Koko" Pimentel III.
- Advertisement -
In filing the bill, the senators pointed out that the Commission on Elections has set the September 30,2021 deadline before the COVID-19 pandemic occurred.
They said due to the quarantine restrictions, around 28.3% of the entire registration period in the country was suspended.
"Comelec has the prerogative to set the deadline of voter registration on a later date but before January 9,2022, taking into consideration this public health emergency, in order to prevent voter disenfranchisement," the senators said.
In supporting their position, they cited the 2015 Supreme Court decision on the case of Comelec vs. Kabataan Party-list.
The jurisprudence recognized Comelec's authority to set deadline of voter registration, provided that no registration can be done during the period starting 120 days before a regular elections.
The senators also noted that SC has acknowledged Comelec's prerogative in setting the deadline for registration, taking into consideration administrative necessities and other exigencies in setting such date.
"Given the extraordinary circumstances of the pandemic, it is necessary to extend the voter registration, in order to give unregistered Filipinos of voting age ample time to register, and eventually exercise their constitutional right to vote and avoid disenfranchisement of large number of qualified voters," the senators said.
Last Monday, Senate Minority Leader Franklin Drilon proposed to either cut the 2022 budget of Comelec to the "barest minimum" should they resist calls to extend the voter registration or just pass a bill that will mandate the extension.
Senate President Vicente Sotto III said Speaker Lord Allan Velasco assured him that they will "immediately support" the bill in the lower house.
Earlier, the Senate has adopted a resolution urging the Comelec to extend the voter registration period by one month to  prevent "voter disenfranchisement" brought about by the COVID-19 pandemic.
Last September 2, the House Committee on Suffrage and Electoral Reforms also adopted two resolutions urging the poll body to extend the deadline.
Despite calls from the lawmakers, the Comelec has earlier rejected the proposal to move the deadline to October 31, 2021 but it has extended the voter registration hours.
Comelec Commissioner Rowena Guanzon said the Senate resolution on voter registration extension will push the commission en banc to discuss the matter in its session on Wednesday, September 22. –KBK, GMA News
Read more, click here: GMA News
7 Easy Ways To Make Extra Money At Home