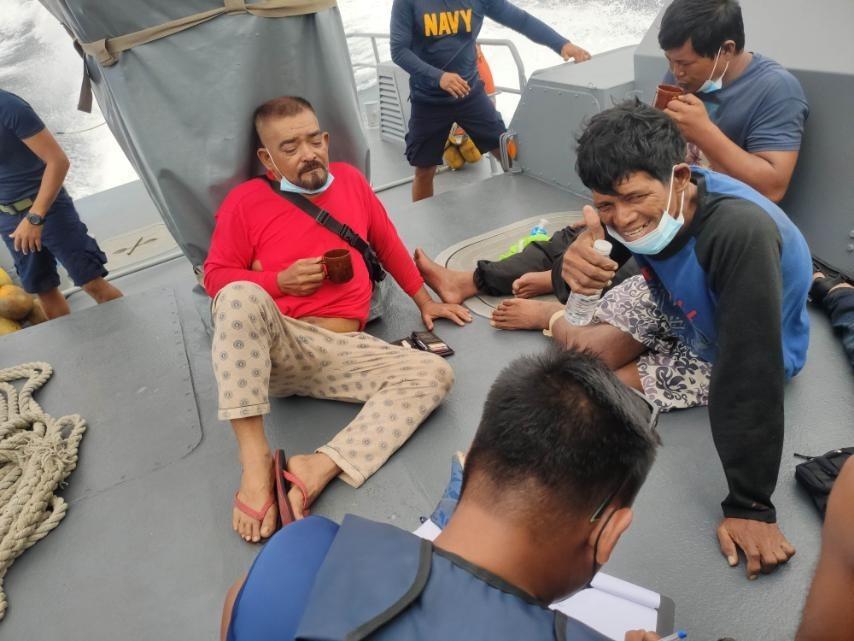 - Advertisement -
Naval Forces Western Mindanao on Friday rescued four passengers of a capsized speedboat in the waters of Sibutu Passage in Tawi-Tawi.
According to the NFWM, Littoral Monitoring Station (LMS) Bongao received information from bulk carrier W-Raptor, which was traversing the area at that time, that it noticed a capsized speedboat.  It immediately contacted the 3rd Boat Attack Division based in Naval Station Juan Magluyan in Panglima Sugala.
- Advertisement -
Multi-Purpose Attack Craft MPAC BA488 and BRP Juan Magluyan (PC392) were immediately dispatched to locate and conduct rescue and assistance to the said capsized vessel.
The NFWM said the boat capsized due to bad weather.
The passengers, two Malaysian nationals and two Filipinos, had been flating in the water for 15 hours before they were rescued. They suffered minor injuries.
They were identified as Hassan Bin Sayadi, 59; Majid Bin Ajahun, 46; Jerry Erni, 35; and Solar De Leon, 40.
The four came from Sabah and were en route to Bongao.
The rescued individuals were turned over to the Fleet Medical Team of Naval Task Group Tawi-Tawi for proper medical attention. — Ma. Angelica Garcia/BM, GMA News
Read more, click here: GMA News
7 Easy Ways To Make Extra Money At Home