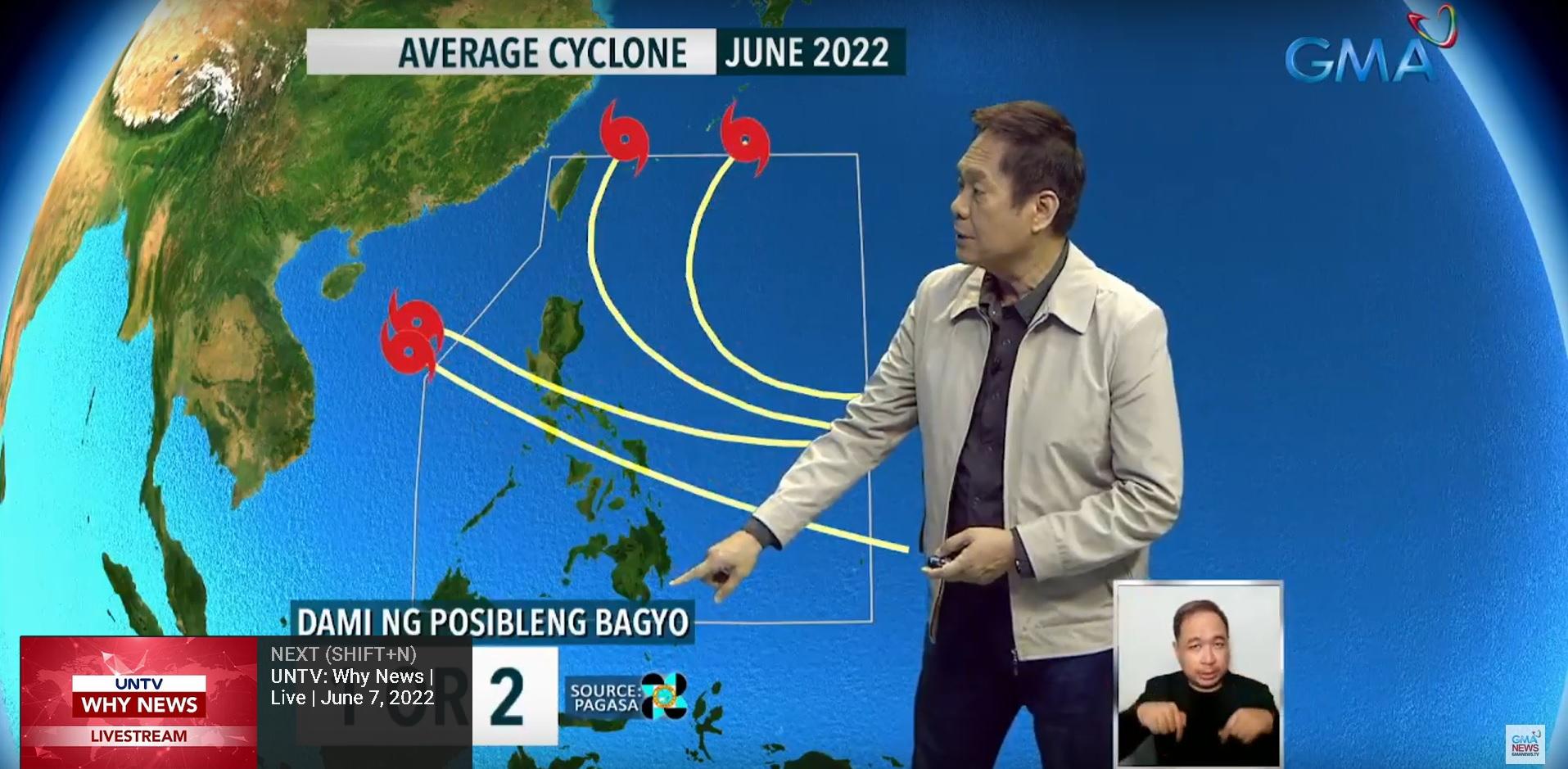 - Advertisement -
One to two cyclones are expected to enter the Philippine Area of Responsibility (PAR) this month, state weather bureau PAGASA said on Tuesday.
GMA News resident meteorologist Nathaniel Cruz, in his report for "24 Oras", said that the weather systems in June usually traverse the Eastern Visayas and Bicol Regions.
- Advertisement -
When a cyclone makes landfall over the Bicol Region, Cruz said it could make its way to Metro Manila.
However, he noted that there was also a chance that a cyclone inside the PAR would recurve and would not affect the country.
Cruz added that even if it does not make landfall, it would strengthen the southwest monsoon (hanging habagat) causing heavy rain and flooding.
Last month, PAGASA announced that the Philippines' rainy season had officially started.
"The presence of a frontal system and the occurrence of severe thunderstorms have brought widespread rains during the last five days in areas under Type I climate and other parts of the country. Moreover, southwesterly wind flow was also observed during the past few days. This satisfies the criteria of the start of the rainy season over the western sections of Luzon and Visayas," it said. — Mel Matthew Doctor/DVM, GMA News
7 Easy Ways To Make Extra Money At Home